3 for 3 Makes Shooter Matt Emmons Untouchable
Matt Emmons: Shooting's Athlete of the Month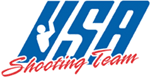 COLORADO SPRINGS, COLO. –-(AmmoLand.com)- Matt Emmons- A name that evokes thoughts of Olympic medals, national records, and American glory.
Not only is he regarded as one of the top rifle shooters in the world, but Emmons (Grand Rapids, MN) is also an active member of the shooting community. In the past three World Cups-the only three that he attended-he tallied four medals. Moreover, three of his medals were in the Men's 50m Rifle 3 Position event, not a bad average for the top-ranked 50m 3 Position shooter in the world. Emmons also finished 10th (Sydney) and 12th (USA) in Men's 10m Air Rifle competition, proving his versatility as an athlete. His other World Cup medal was a bronze from World Cup USA in Men's 50m Rifle Prone. Matt also recently finished fourth in Men's 50m Rifle Prone in Belgrade.
Emmons is a world-class competitor and sportsman. His outstanding performances, history in the sport, and affability earned a nod from the International Shooting Sports Federation as they appointed him the Athlete Role Model for the 2010 Youth Olympic Games. Emmons will serve as the lone shooting representative to provide encouragement and guidance to young athletes.
When notified of his Athlete of the Month award, Emmons, a team-player, said, "I'm honored–the team is shooting great, we are ready for World Championships!"
The game is on and the gauntlet has been thrown down-Emmons is looking to go four for four in Men's 50m Rifle 3 Position at the World Championships in Munich, Germany in August, and the USA will be cheering him on. USA Shooting would like to congratulate Matt Emmons on his terrific performance and involvement in the shooting sports, and on his being named the USA Shooting Athlete of the month for July!
ELEY is a Proud Sponsor of the USA Shooting Rifle and Pistol Teams: ELEY Limited, manufacturer of the world's most consistently accurate rimfire ammunition, has been the Official Sponsor and Official Supplier of .22 rimfire ammunition of the USA Shooting rifle and pistol teams since 2000. For more information on ELEY and their products, please visit www.eley.co.uk.
About USA Shooting:
USA Shooting, a 501c3 non-profit corporation, was chartered by the United States Olympic Committee as the National Governing Body for the sport of shooting in April 1995. USA Shooting's mission is to prepare American athletes to win Olympic medals, promote the shooting sports throughout the U.S. and govern the conduct of international shooting in the country. Check us out on the web at www.usashooting.org and on Twitter at twitter.com/USAShooting.