Arizona Game And Fish Offices Closed Friday Due To Mandatory Furlough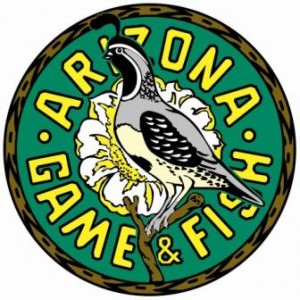 PHOENIX, AZ – -(Ammoland.com)- Arizona Game and Fish customers are reminded that the department's Phoenix headquarters and regional offices in Pinetop, Flagstaff, Kingman, Yuma, Tucson and Mesa will be closed on Friday, July 23, as part of the mandated furlough days for all state employees.
The department will conduct law enforcement activities that day and the Operation Game Thief program will be active. Wildlife violations can be reported by calling 1-800-352-0700 or online at www.azgfd.gov/thief.
Those department wildlife areas that are normally staffed will be closed. Fish hatcheries will be staffed to ensure the health of hatchery fish but will not be open to the public.
Although Game and Fish offices are closed on Friday, there are still a number of services that are still available to the public, either as noted or at the Game and Fish website at www.azgfd.gov:
The furlough days are part of the state's budget-balancing efforts. State employees are required to take six unpaid furlough days over each of the next two fiscal years under a schedule set by the Arizona Department of Administration.
Other furlough days on which department offices will be closed in 2010 are Aug. 20, Sept. 17, Nov. 26, and Dec. 23.