Babes with Bullets Heads to Upstate New York
OTIS Technology hosts a Babes with Bullets Camp for their female employees.
Chaumont, NY--(Ammoland.com)- Babes with Bullets, a ladies firearms adventure camp for novices, is heading to the Lucky Star Ranch in Chaumont, NY.
This unique national three day "immersion" camp will be hosted by OTIS Technology as a private event for their female employees.
The event begins on July 23rd (Friday) and ends on July 25th (Sunday.) According to camp organizer, Deb Ferns, the camp is already at a maximum capacity with 30 women.
The Babes with Bullets camp program was founded in April 2004 by Kay Clark-Miculek. Miculek is a several time national and world handgun champion as are the other female instructors assisting her at the camps.
"This is an unusual training opportunity" stated Miculek "with all female handgun champions picked for their abilities to work with novice women in a way that is empowering without being overpowering."

According to Miculek many of the campers will shoot a gun for the first time and after completing the three day program they will have shot hundreds of rounds from various calibers of handguns. Miculek added, "Each woman will leave from this camp with a new life skill. Our emphasis is to show the ladies that shooting is a safe, enjoyable, and rewarding sport for women of all ages."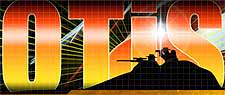 OTIS Technology is a Platinum Sponsor of the Babes with Bullets program, which operates in regions across the US. The financial support from OTIS along with the donations of "loaner equipment" and money from Smith & Wesson make these camps possible according to Miculek.
Camp organizer, Deb Ferns, authored Babes with Bullets, following her first camp back in 2004.
As she explains "I never shot a gun until I was 45 years old and if I can do it other women can as well. Plus with help from Smith & Wesson along with OTIS Technology the camps are affordable."

Ferns noted that the age of the campers typically spans from 21 to 71 and most look at this event as "part pajama party, part adventure camp, and part firearms training."
For more information contact Deb Ferns at 520-331-3400. Additional information is available through the camp site at www.BabeswithBullets.com