Bear Attacks Scout At Philmont NM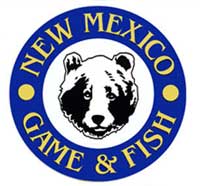 RATON, NM –-(Ammoland.com)- A  employee killed a bear early Wednesday after it jumped on a tent and scratched and bit a camper, the Department of Game and Fish reported Wednesday.
Injuries to the 14-year-old scout include a bite to the hand and a deep scratch to the head. The scout was treated at Philmont and then transferred to Santa Fe for additional treatment.
The bear, 2 to 3-year-old, 150-pound male, was killed within two miles of a previous attack on a camper at Philmont, the Department said. There was no apparent cause for the attack, and officials are hopeful the dead bear is the same one that was involved in a previous incident.
Game and Fish wants to remind campers that food, pets, the clothing you cooked in, and toiletries all can attract the attention of bears and lead to a a bear encounter or, in extreme cases, an attack.
This is the second bear killed at Philmont this summer. An earlier bear was killed after it attacked and killed a goat.
The head of the dead bear will be transferred to Veterinary Diagnostic Services to be tested for rabies.
Tune in to New Mexico Game and Fish TV:
"New Mexico Wildlife"
6:30 a.m. Saturdays on KASA Channel 2, Albuquerque
6:30 p.m. Sundays on KENW, Portales
7:30 p.m. Thursdays on KRWG, Las Cruces
YouTube: www.youtube.com/NMGameandFish
Twitter: www.twitter.com/NMDGF