Congressional Sportsmen's Caucus Protects Hunting, Fishing and Trapping Videos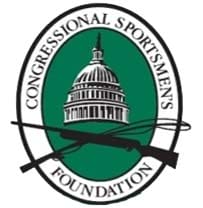 Washington, DC –-(AmmoLand.com)- The Congressional Sportsmen's Caucus (CSC) worked to explicitly exempt hunting, trapping, and fishing activities in legislation prohibiting production and sale of so-called animal "crush videos".
H.R. 5566, the "Prevention of Interstate Commerce in Animal Crush Videos Act of 2010", introduced by Rep. Elton Gallegly and Rep. Gary Peters, will ban the production of "crush videos" which depict animal cruelty.
"While we all oppose malicious cruelty to animals such as those seen in these videos, it was vitally important that the new legislation specifically address the filming, distribution and sale of legally produced hunting, fishing and trapping video and television programming," said CSC Co-Chair Rep. Paul Ryan.
The Congressional Sportsmen's Foundation (CSF), in partnership with Safari Club International (SCI) the National Rifle Association (NRA), and the Professional Outdoor Media Association (POMA) expressed concerns to the leadership of the CSC that the legislative language in H.R. 5566 should explicitly exclude videos and television programs showing legal hunting, fishing and trapping activities.
The CSC leadership worked with the sponsors of the legislation to incorporate this important exclusion.