DNA Evidence Helps Convict York County PA Trophy-Buck Poacher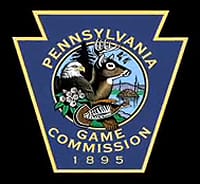 HARRISBURG, PA –-(Ammoland.com)-  Michael Eugene Sponseller Jr., 19, of East Berlin, Adams County, was found guilty and sentenced to pay $1,100 in fines and $5,000 in replacement costs for the unlawful poaching of a trophy-class white-tailed deer in York County, according to Pennsylvania Game Commission officials.
The sentence was handed down, on June 29, by Senior Magisterial District Judge Roger Estep, after a hearing in West Manchester Township, York County. Sponseller also faces revocation of hunting privileges for up to six years.
Sponseller was found guilty of unlawful taking and possession of game or wildlife; unlawful devices and methods for using a motor vehicle to locate the deer; trespass on private property while hunting; and false or fraudulent statements on reports.
In September 2009, Sponseller and another individual were travelling in a vehicle on Hoke's Mill Road in West Manchester Township, when they spotted a 16-point white-tailed deer in an adjacent field from the roadway. Sponseller stalked and killed the deer, using archery equipment, during a closed season. The defendant took possession of the unlawfully killed trophy buck and claimed to have killed the deer during the open archery deer season in Lycoming County.
Game Commission Wildlife Conservation Officer Chad Eyler, of York County, and Deputy Wildlife Conservation Officer Robert Simmonds received information regarding the unlawful killing of the 16-point buck and began an investigation in October. Eyler and Simmonds found that the trophy class deer was indeed unlawfully killed during the closed season for deer in September.
Eyler and Simmonds, along with Game Commission Wildlife Conservation Officer Darren David, of Adams County, retrieved evidence of the illegal killing, including the 16-point rack, the cape, and numerous other items that pointed to the unlawful killing of the deer.
A West Manchester Township police officer contacted Eyler and informed him that he possessed a set of 14-point white-tailed deer shed antlers that were found in the early part of 2009 in the vicinity of the unlawfully killed 16-point buck. The officer believed these to be the sheds from the unlawfully killed 16-point buck.
"White-tailed deer shed their antlers on an annual basis," Eyler said. "The sheds were found about one mile from the place of the unlawful killing."
Eyler and Simmonds inspected the 14-point antlers, along with certified Boone and Crockett Club Official scorers, and had each rack measured for their green score. The green score for the 16-point rack was 175 7/8. The score for 14-point shed rack, which was turned over to Eyler by the West Manchester Township Police Officer, was 151 3/8.
For a white-tailed deer to be considered a trophy-class buck, it must Boone and Crockett green score at 115. According to the Pennsylvania Big Game Records Book for 2009, the 16-point trophy class buck would have ranked 16th in the Non-typical White-tailed Deer-Archery Category, had the deer been killed in a legal manner.
Eyler and Simmonds submitted both the 16-point rack from the unlawfully killed deer that the defendant claimed to have killed in Lycoming County, and the 14-point shed rack that was found in York County, to Dr. Jane Huffman, director of the Northeast Wildlife DNA Laboratory, Applied DNA Sciences, East Stroudsburg University, to compare DNA from each rack to see if the racks were from the same deer. After DNA extraction from both sets of antlers, Dr. Huffman determined that the racks were from the same deer.
This evidence, coupled with additional expert testimony at the hearing, proved that the 16-point deer lived in and was unlawfully killed in York County, not the more than 110 air miles away in Lycoming County, as the defendant alleged.
Eyler and Simmonds filed the charges on Sponseller at the conclusion of the investigation in March.
Due to the 16-point buck being considered trophy-class under Game Commission regulations, upon conviction, Sponseller was sentenced to not only pay the $1,100 in fines, but also to pay $5,000 in replacement costs for the unlawful killing.
The replacement costs were adopted by the Board to enhance penalties associated with poaching and deter poaching activity. All costs that were associated with the DNA services that were provided by The Northeast Wildlife DNA Laboratory were paid for by the members of the Pennsylvania Deer Association.
"This case took months of investigation, DNA analysis, evidence collection, interviews and legal preparation," Eyler said. "While we are pleased with the successful conclusion of this case and the fact that Sponseller was held accountable for his crime, this is an unfortunate example of how one violator can steal wildlife from legitimate hunters and others who enjoy seeing wildlife in Pennsylvania.
"On the positive side, this is a perfect example of concerned citizens, different agencies, conservation associations, police departments, members of the York County District Attorney's Office, and the Pennsylvania Game Commission coming together to solve a major wildlife crime in York County. Without these individuals, and the outstanding corps of Deputy Wildlife Conservation Officers that we are blessed to have in York County, and throughout this Commonwealth, crimes against our natural resources would go unnoticed and unpunished."
Facts from the Pennsylvania Game Commission: Cases such as this would carry increased fines and penalties if House Bill 1859, sponsored by House Game and Fisheries Committee Chairman Edward G. Staback (D-Lackawanna), is enacted. The bill was approved by the House on July 21, by a vote of 196-3. The bill was approved by the Senate Game and Fisheries Committee on Jan. 26, and presently awaits final consideration in the Senate.
Additionally, under Senate Bill 1200, sponsored by Senate Game and Fisheries Committee Chairman Richard Alloway II (R-33), if Pennsylvania were a member of the Interstate Wildlife Violator Compact, defendants in cases such as this would lose their ability to lawfully hunt in other states. SB 1200 passed the Senate by a unanimous vote, and presently is awaiting further action in the House Appropriations Committee.