EMA Tactical Introduces Their New Hit Counting Pop Up Target System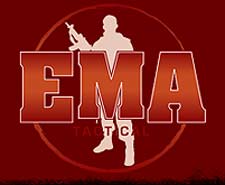 Tullytown, PA –-(AmmoLand.com)- A1003/4 Active Pop-Up Target System is the easiest hit and time scoring target system ever used by professionals. It is portable and wireless and only takes less than five minutes to setup and start shooting!
EMA Tactical is proud to introduce our new Hit Counting Pop Up Target System.
This remotely controlled computerized target system allows the range instructor to program how long the target remains in an upright position based on time and or number of hits.
Our hit counting pop up target system provides the most realistic scenarios for training with real time feedback by being able to count the number of hits.
The target pops up in less than 0.5 second. This portable system is armored to protect the unit from damage from pistol cartridges. It is powered by a rechargeable battery that will last through a day's worth of training and can be recharged overnight. The pop up target system is available in two models, with or without wheels.
There are three styles of targets, single area targets, two area targets with a body and a periphery, and three area targets with a head, a body and a periphery. For example, using the three area target, the range instructor can program the system to stay upright for two seconds or one hit to the head portion of the target and two hits to the body portion.
This system is capable of an infinite number of hit and time combinations. Available options for the system include a three dimensional target overlay, controller for five or more units, rifle caliber armor plating and extended range remote controllers. Affordable, reliable and portable, the targets will last for 200-300 hits before replacement is necessary.
Start training quickly as it sets up easily in less than five minutes.
The Active Pop-Up Target System is very simple to use and transport to any training area by hand or vehicle. It has a 100% accurate "Hit Sensing Silhouette" with a system that provides several target zones.
A1003 Electronic Pop-Up: $2,500.00
A1004 Electronic Pop-Up w/ Wheels: $2,500.00
HCC Hit Sensing Silhouette Target 1 Area: $29.99
HCC2 Hit Sensing Silhouette Target 2 Areas: $39.99
HCC3 Hit Sensing Silhouette Target 3 Areas: $45.99
Thank you for your support. To further view our product line please visit our website at WWW.EMATACTICAL.COM
About:
EMA TACTICAL is the world leader in the development and manufacture of superior advanced arms accessories. Our products are specifically designed to meet the rigorous demands of tactical solutions required by worldwide armed forces, Law enforcement units & weapon professionals. Visit: www.ematactical.com