Firearms Promotional Possibilities With Sentry Solutions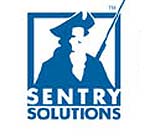 WILTON, NH –-(AmmoLand.com)- For many companies, promotional products are tools to extend the brand experience into the market place.
With marketing budgets shrinking, the need for promotional products with a greater shelf life is more important than ever. The cute or quirky item is often thrown away or lost in a drawer; money and brand awareness down the drain.
Sentry Solutions, the developer of dry film lubricants and protectants, provides the answer to companies looking for long-lasting, cost-effective promotional items. Whether the market is firearms, knives, tools, fishing tackle or outdoor gear, proper care is always a priority. Sentry Solutions offers products in a variety of configurations to meet the needs and budgets of any marketing campaign.
The popular Tuf-Cloth 3.5" x 3.5" package featuring the re-usable 4" x 4" oil free cloth provides high visibility co-branding opportunities for trade shows, mass-mailings and inclusion in product packaging. Tuf-Cloths can also be co-branded in a variety of hard sided packaging/jars for even longer promotional life.
The Sentry Solutions Co-Branded Tin Kit is an exceptional branding product that is scalable to the customer's needs. Large or small tin kits with your brand, logo or messaging can be configured to meet a variety of uses from firearms to fishing tackle.
Another Sentry Solutions promotional item that has longevity is the durable fabric pouch kit. Like the tin kits, these too are scalable and malleable to target different markets and uses. Your customers will use these Kits again and again all the while being exposed to your brand.
Now, more than ever, partnering with the right promotional product company will create long term brand awareness and customer loyalty. Anyone that owns firearms, knives, fishing and outdoor gear needs products that will guarantee the quality of performance of their gear. Sentry Solutions products keep metal surfaces free from dirt, rust and corrosion without leaving behind an oily, dust-attracting film. Your customers will appreciate a promotional product that extends the life and their enjoyment of your products while keeping your brand in front of them.
Sentry Solutions products, like the reusable, re-sealable and multi-functional Tuf-Cloth; Hi-Slip Grease, Smooth-Kote, Tuf-Glide, and BP 2000 Powder are used by military, law enforcement, manufacturers, and firearms/knives/outdoor gear owners everywhere because Sentry Solution's dry film lubricants and protectants do not attract dirt like oil-based products do. This is the main reason why more than 60,000 troops used Sentry Solutions' Oil-Free Gun Care during the War on Terror. Don't work harder cleaning and protecting your investment, work smarter!
It's never too early to start thinking about the upcoming trade show season. For more information on products, pricing and endless promotional possibilities contact Sentry Solutions at 800-546-8049 or [email protected] .
About Sentry Solutions
Sentry Solutions, was incorporated in 1993. Since then, Sentry Solutions has developed dry lubricants for use by the U.S. Military Forces, government agencies, state and local law enforcement agencies as well as hunter, outdoor enthusiasts, and mariners. Sentry Solutions' Tuf-Cloth™ and Tuf-Glide™ products are becoming the new benchmark in caring for firearms, outdoor adventure gear and sports equipment worldwide. www.sentrysolutions.com