Gallery of Guns Great Gun Giveaway for July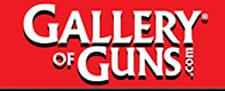 Las Vegas, NV –-(AmmoLand.com)- July's Great Gun Giveaway is the Para GI Expert.
Don't forget to enter the GREAT GUN GIVEAWAY for a shot at winning this Para! GOOD LUCK!
The Para "GI Expert" is an entry level 1911 pistol that will give new marksmen what they need to become an expert shot with a big bore .45. Para's GI Expert delivers its firepower with an 8 round .45 ACP magazine and easy to view 3 white-dot sights.
A premium stainless steel barrel and a full metal bushing make the GI Expert incredibly accurate. The GI Expert is also equipped with a skeletonized spur hammer to prevent hammer bite, while giving it a faster lock time.
About:
Davidson's Inc is one of the largest and most progressive firearms wholesalers in America. Davidson's stocks a vast inventory of firearms, possesses years of industry experience and has a reputation as both a "deal maker" and an "innovation leader." Davidson's product lines consist of offerings from the firearms industry's premier manufacturers. Over and unders, combination guns, varmint rifles, hunting handguns, you name it, we stock it. If you are looking to purchase a firearm, then we think you will agree that Davidson's/GalleryofGuns.com is a great choice. Visit: www.galleryofguns.com