NJ DEP Commissioner Approves 1st Bear Hunt in 5 Years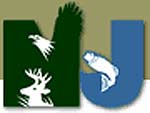 Trenton, NJ –-(Ammoland.com)- NJ DEP Commissioner Bob Martin today approved a Comprehensive Black Bear Management Policy that would include the state's first black bear hunt since 2005.
The policy also includes public education, research, bear habitat analysis and protection, non-lethal bear management techniques and enhanced efforts to keep human food sources, especially household trash, away from bears to limit troubling bear-human encounters.
To view the DEP news release concerning the policy visit http://www.nj.gov/dep/newsrel/2010/10_0072.htm on the DEP Web site; to review the policy itself, visit: http://www.njfishandwildlife.com/bearpolicy10.htm on the Division of Fish and Wildlife Website.
For tips on proper garbage management and coexisting with bears, visit http://www.njfishandwildlife.com/bearfacts_avoid.htm , also on the DFW site.