NRA Introduces New Basics of Pistol Shooting DVD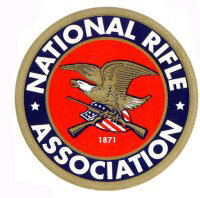 FAIRFAX, VA -(Ammoland.com)- The National Rifle Association's Training Department is pleased to announce the release of the new Basics of Pistol Shooting DVD.
Produced for the NRA by MetaMedia Training International, this instructional film can be used by current and prospective pistol owners for their own knowledge or by NRA Certified Instructors as a training aid in the classroom. The film is already receiving rave reviews from NRA's cadre of trainers.
"The Basics of Pistol Shooting DVD arrived yesterday. I had a chance to watch the video and I have to say…it's GREAT. It almost teaches the course for us. It's that good and very well done. You all should be proud of it." said NRA Senior Training Counselor Tom Eichling.
The Basics of Pistol Shooting DVD is intended for anyone interested in learning more about the proper use, cleaning, and storage of both revolvers and semi-automatic pistols.
Viewers learn how to load and unload pistols while gaining a better knowledge of the operation of the action types through actual demonstrations and animation. The film also details information on NRA's recreational and competitive shooting programs and accessories such as sights and optics.
"The NRA is the world's authority on firearms training," said Kayne Robinson, Executive Director of NRA's General Operations. "This DVD is an excellent addition to our line of training materials and meets the high standard of quality that we provide in all of our firearms programs."
MetaMedia is known for the high quality of instructional design and technical capabilities used in their training films. NRA has paired with the company to develop instructional DVDs for other firearms training programs including reloading, muzzle loading, and personal protection.
To order your copy of the Basics of Pistol Shooting DVD (Item number ES30640), visit http://materials.nrahq.org or call 1- (800) 336-7402. To learn more about NRA's Basic Pistol Shooting Course and other NRA firearms training programs, visit http://www.nrainstructors.org/CourseCatalog.aspx or call (703) 267-1428.