Camp Perry To Host 2010 NRA Smallbore 3-Position Championship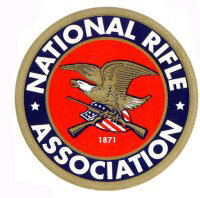 Charlotte, NC –-(Ammoland.com)-The National Rifle Association National Smallbore 3-Position Championship will be held from July 22-25 at the 2010 NRA National Rifle and Pistol Matches held at Camp Perry, Ohio.
The championship is a 2400-point aggregate of the Metallic Sight Championship and the Any Sight Championship. Competitors in the Any Sight category are allowed to use both metallic and telescopic sights. The two sub-aggregate championships consist of three matches fired with .22 caliber rifles. In each of the three matches, 40 shots are fired at a distance of 50 meters from each of the prone, standing, and kneeling positions.
Last year's champion, Specialist Joseph Hein of the United States Army Marksmanship Unit, took home the Frank Parsons Memorial Trophy with a score of 2378-141x.
The Camp Perry Military Reservation is a 640-acre military training center located on the shores of Lake Erie near Port Clinton, Ohio, and lies approximately 80 miles west of Cleveland. It has the largest and best-equipped outdoor rifle and pistol ranges in the United States. Over the years, millions of shots have been fired in the pursuit of various titles, awards, and trophies.
The National Matches are conducted by the National Rifle Association and the Civilian Marksmanship Program, with assistance from the various U.S. Armed Forces. Competitors will range in experience from new first-time competitive shooters to Olympic champions, and will include civilians, military personnel, and law enforcement officers.
The NRA National Matches are open to all persons; NRA Membership is not required. A wide variety and number of matches are offered which appeal to a broad range of competitors.
For more information about the National Rifle and Pistol Championships at Camp Perry or other competitive shooting events or programs, visit the NRA Competitive Shooting Division on the Internet at www.nrahq.org/compete or call (703) 267-1450.
About:
Established in 1871, the National Rifle Association is America's oldest civil rights and sportsmen's group. Four million members strong, NRA continues its mission to uphold Second Amendment rights and to advocate enforcement of existing laws against violent offenders to reduce crime. The Association remains the nation's leader in firearm education and training for law-abiding gun owners, law enforcement and the military. Visit: www.nra.org