Pennsylvania Automated License System Lets Hunters Check Status Of Doe Licenses
Deadline for landowner antlerless deer licenses extended to July 23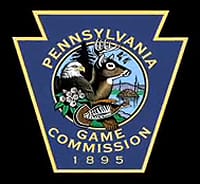 Harrisburg, PA -(Ammoland.com)- As County Treasurers begin processing 2010-11 antlerless deer license applications, Pennsylvania Game Commission Executive Director Carl G. Roe today announced that license buyers can check the status of their applications thanks to the Pennsylvania Automated License System (PALS).
To access the information, go to the Game Commission website (www.pgc.state.pa.us), and click on the blue box in the upper right-hand corner of the homepage. Click on the "Purchase License Permit and or Application/Replace License and or Permit" option, which includes the ability to "Check on the status of any Lottery Application," scroll down and click on the "Start Here" button at the bottom of the page.
At this page, choose one of the identification options below to check your records, fill in the necessary information and click on the "Continue" button. Click on the appropriate residency status, which will display your current personal information. At the bottom of the page, choose the "Check on the status of any Lottery Application" button, and then hit "Continue."
"While this may seem like a lot of clicking and box checking to get to the information, the system is designed to protect an individual's personal information, while at the same time enabling that person to check on the status of his or her application," Roe said. "As doe licenses are processed by county treasurers, a license buyer's application status will be updated in the system and consequently can be checked online. This update which includes the Wildlife Management Unit for which the license was issued occurs as soon as a county treasurer's office allocates a license to a license-buyer's account. This feature will shed light on the doe license application process unlike anything we offered before.
"While this option was available through PALS last year, in previous years, the only way to know for sure that you received an antlerless deer license was to contact your bank to see if your check was cashed by a county treasurer or if you received your doe license in the mail. Now, you can find out the instant your doe license issued. Monitoring this feature will help folks sort out whether their doe license application or issued license was lost in the mail, or if it's still waiting to be processed by the county treasurer."
Additionally, Roe noted that hunters will be able to see for themselves if their application for the elk drawing is recorded accurately. Those who apply for the elk license drawing also will be able to confirm their preferences listed for Elk Hunt Zone and antlered or antlerless elk.
"Shortly after the elk license drawing is held in mid-September, license buyers' records will be updated to let them know if they were drawn for one of the 50 elk licenses," Roe said.
For antlerless deer licenses, the application period starts today, July 12, when county treasurers will begin accepting applications from residents. Nonresident applications for regular antlerless deer licenses will be accepted beginning on July 26. After this, residents and nonresidents will apply for the first round of unsold antlerless deer licenses on Aug. 2, and residents and nonresidents will apply for the second round of unsold antlerless deer licenses on Aug. 16.
County treasurers will have to mail regular and first round of unsold antlerless deer licenses no later than Sept. 13, and second round of unsold antlerless deer licenses no later than Sept. 27.
Beginning Aug. 2, for WMUs 2B, 5C and 5D only, there is no limit to the number of unsold antlerless deer license applications an individual can submit until the allocations are exhausted. This must be done by mail only, and there is a limit of three applications per pink envelope.
Beginning Aug. 23, county treasurers will accept applications over-the-counter for WMUs 2B, 5C and 5D, and may immediately issue antlerless deer licenses. Hunters may apply over-the-counter to county treasurers for any other WMU with antlerless license allocations on Nov. 2.
Roe noted a "Doe License Update" page has been launched through PALS, and that it can be accessed from the agency's homepage (www.pgc.state.pa.us) by clicking on the "Doe License Update" link in the upper right-hand corner. This site provides a real-time status of antlerless license allocations and availability by WMU, and will aid license buyers as they determine which WMU to list as their first, second and third preference when they submit applications.
"Hunters do not need to list a second or third preference on their application," Roe said. "But this option is available for those who hunt in multiple WMUs and want to avoid the possibility of having the application returned to them if their first preference is sold out."
Also, Roe noted that the deadline for resident and nonresidents to apply for landowner antlerless deer licenses has been extended until July 23. The extension is due to difficulty with PALS on Friday afternoon, which prevented county treasurers from processing these licenses for qualifying landowners who owns 50 or more contiguous acres of land that they leave open for public hunting and trapping. While the antlerless deer license fees are the same, residents and nonresidents landowners may apply prior to the regular round of antlerless deer license sales for residents (July 12).