Reward Offered For Information On Hunting-Related Shooting Incident In Clearfield County Pa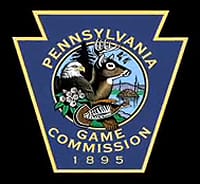 Pennsylvania –-(Ammoland.com)- Pennsylvania Game Commission Wildlife Conservation Office David Stewart, from the northwestern district of Clearfield County, today announced that a reward of up to $2,500 is available for information leading to the successful prosecution of the individual responsible for hunting-related shooting of a DuBois-area hunter and his 9-year-old son.
The incident took place on the DuBois Beagle Club property off State Route 119 in Sandy Township, Clearfield County, on May 1, which was the opening day of the 2010 spring gobbler season.
According to WCO Stewart, Orlando W. Prosper Jr., the victim, and his son, Garrett, were walking along a logging road. As the two crested a rise, the victim noticed a hunter set up about 50 yards away, so he and his son turned to leave the area. When they began to walk away, the pair was struck in the face, back and side with shotgun pellets. As the victim got back up on his feet, he saw the unidentified shooter leaving in a northerly direction, toward State Route 322.
Prosper and his family contributed $1,000 toward the reward fund. Additionally, contributions of $500 each have been made to the reward fund by: Pennsylvania Chapter of the National Wild Turkey Federation (NWTF); the Susquehanna Chapter of the NWTF; and Pennsylvania Wildlife Habitat Unlimited.
Those interested in contributing toward the reward fund are encouraged to send checks or commitment letters to the Pennsylvania Wildlife Habitat Unlimited, which is handling all reward money offers, at: P.O. Box 851, DuBois, PA 15801. Contacts for PWHU relative to this matter are Marty Hrin at 814-583-5979 or Don Brown 814-375-7429.
In order to qualify for the reward Information relative to this investigation must be processed through the Game Commission's "Turn-In-A-Poacher" (TIP) toll-free hotline, which is 1-888-PGC-8001. Information provided must be instrumental in leading to the successful prosecution of the individual responsible.