San Francisco Considers Pet Sale Ban
Animal rights activists and Veganist salivating at the possibility of banning all pet ownership.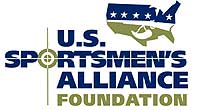 San Francisco, CA –-(Ammoland.com)- A city ordinance being considered by the San Francisco Commission of Animal Control and Welfare may be the beginning of a trend keeping people from owning pets.
The seven member advisory Commission held a public meeting on July 8 where a discussion was held on the idea of banning practically all pet sales in the city of San Francisco. Under the ban, "the sale or transfer of dogs, cats, and possibly other small animals (including hamsters, rats, mice, guinea pigs, and chinchillas) and birds in companion animal (pet) stores" would be prohibited. Fish were exempted.
Click here for the agenda (as of press time the minutes of the meeting are not available).
Though pet ownership would not be stopped, anyone looking to have a pet could only purchase one outside the city, go to a shelter or rescue organization, or find one through the classifieds.
The issue has sparked enormous controversy and turned the meeting into one of the longest and most contentious ever held by the Commission with over 100 people attending. With the outpouring of opinions, the Commission voted to table the proposal for at least a month.
"This is a case of the inmates running the asylum and is one of the most bizarre pieces of legislation imaginable," said Doug Jeanneret, U.S. Sportsmen's Alliance vice president of marketing.

"Though this proposal does not ban pet ownership yet, there can be little doubt that animal rights activists will salivate at going for that next."
As an advisory body, should the Commission pass the ban, it would require approval by the San Francisco Board of Supervisors which is responsible for all final policy decisions.
About:
The U.S. Sportsmen's Alliance is a national association of sportsmen and sportsmen's organizations that protects the rights of hunters, anglers and trappers in the courts, legislatures, at the ballot, in Congress and through public education programs. Visit www.ussportsmen.org.