SUFI Student Ends Bear Encounter By Fighting Back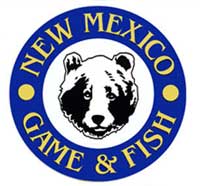 TORREON, NM –-(Ammoland.com)- Patrick Almy of Switzerland came to New Mexico to study Sufi in the Manzano Mountains near here.
Tuesday morning he awoke to a small cinnamon-colored black bear sitting on top of his tent.
The bear scratched Almy during his efforts to get out of the tent and out from under the animal, said Department of Game and Fish Officer John Martsh, who interviewed the Sufi student later in the day.
In a written statement, Almy said he tried to run away from the bear, but then remembered what he had learned on a "cougar poster" he read while visiting a campground in the Cibola National Forest.
"I picked up a branch and some stones and threw them at the bear" Almy said. "The bear ran away, but stayed at some distance. I went back to my tent, but the bear was still close so I threw another rock."
The camper told Martsh the Sufi students were storing food in a cement or block building with no door on it.
"It sounds like there's quite a bit of trash there, also, and other things that would be interesting to bears," Martsh said.
Conservation officer Darrel Cole said Game and Fish receives bear calls every year from the Sufi Foundation, an organization whose Web site says Sufi "develops higher intelligence and awareness."
Earlier this year, the Department joined forces with Animal Protection of New Mexico, the U.S. Forest Service, Santa Fe County Open Space, and New Mexico State Parks Division to distribute "Cougar Smart" posters at trailheads from the Manzanos to the Carson National Forest.
The bear was described as playful and curious rather than aggressive, and a live trap was set at the Sufi Foundation.
Hikers and campers encountering bears and cougars should stand their ground and not run, keep pets leashed and children close, and fight back if attacked. This is the second incident this year when fighting back terminated a bear attack.