Texas State Rifle Association & McDonald v City of Chicago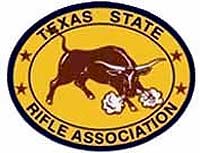 Houston, Tx –-(Ammoland.com)- TSRA & McDonald v City of Chicago Last Spring TSRA committed member-donated funds to organize and participate in an amicus curiae (friend of the court) to support Otis McDonald against the City of Chicago.
The brief project included 40+ NRA state-affiliate clubs and association who retained the Fort Worth law firm of Blaies & Hightower. Our attorney, Jim Hryekewicz, did an outstanding job and you know the results.
In Chicago only a criminal could possess a firearm due to a city ordinance which reached into their homes. Self defense was against the law for the law-abiding. Otis McDonald, a community activist in the worst parts of Chicago, took on his city and last week he prevailed by a 5-4 majority.
Why was Texas involved, Texas and 40 other state-affiliates? We are a mobile society, and what weakens 2nd Amendment Rights for a citizen in one city, may weaken us all.
Heller v. D.C. was a beginning but the District of Columbia is not a part of a state. The McDonald action went further. Can any city within a state opt-out of the U.S. Constitution?
While it appears to be a close victory, the highest court's ruling is another landmark victory for all gun owners across the country and the impact will be sorted out for decades by lower courts.
Thank you, TSRA Members, for investing in our children and our grandchildren's future. You are an active part of more than a voter's guide at election time, more than a magazine and a membership card. As TSRA members you're a participant in both our history and in our future.
Thank you also for your continued membership and your financial support.
In the coming months, TSRA will join with NRA in Texas to highlight critical elections at the state level. More articles will will follow on AmmoLand as they become available.
Sincerely, Alice Tripp
Texas State Rifle Association
About:
The Mission of the Texas State Rifle Association is to protect and defend the inalienable rights of the individual Texan to acquire, possess, transport, carry, transfer ownership and enjoy the right to lawful use of firearms for self preservation, for the defense of family and property and the common defense of the Republic and the individual liberties of the people. Visit: www.TSRA.com