TOP SHOT Moves Casting/Production Dates to Avoid Conflict with USPSA Match Schedule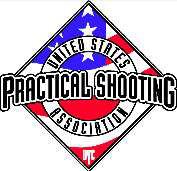 SEDRO-WOOLLEY, Wash. –-(Ammoland.com)- The U.S. Practical Shooting Association (USPSA) announced that Pilgrim Films and Television, the production company behind the History Channel's hit shooting show TOP SHOT, has moved their casting and production dates for season two in order to avoid conflict with USPSA's major matches, the 2010 MultiGun Nationals and the 2010 Handgun Nationals.
In season one of TOP SHOT, currently airing Sunday nights on the History Channel, USPSA members account for five of the 16 contestants, with three still in contention for the grand prize of $100,000.
In addition to USPSA members Mike Seeklander and Caleb Giddings, who have already left the show, and Blake Miguez, J.J. Racaza, and Brad Engmann who are still competing, USPSA members Ben Stoeger and Matt Burkett have made appearances on the show as experts brought in to assist competitors with their shooting challenges.
"With such a strong presence on the show, USPSA members are very excited about the opportunity to try out for season two of TOP SHOT. That's why we are so appreciative of Pilgrim's efforts to adjust their schedules to accommodate our two largest championships," said Dave Thomas, executive director of USPSA.
In the debut of the History Channel's first competition show, TOP SHOT drew 2.1 million total viewers, 1.3 million adults 25-54 and 1.1 million adults 18-49. It has continued to develop a loyal following among shooting enthusiasts, and particularly USPSA members who know the contestants and have often competed against them.
"TOP SHOT has really put a spotlight on USPSA and the cross-discipline strengths of our shooters. When other contestants speak with deep respect for the shooting abilities of our members, especially Blake and J.J., it helps put into perspective the top level skills found in the sport of practical shooting," observed Thomas.

"Among our members, there is great interest in trying out for season two. And if the History Channel thought it found casting gold in USPSA, the only thing I have to say is that there's plenty more where they came from," added Thomas.
For information on how to apply to be on TOP SHOT, visit PilgrimFilms.tv. The deadline for applications is August 12, 2010. For further information on To learn more about USPSA, or to become a member, visit USPSA.org or follow @USPSA_Shooting on Twitter.
About USPSA:
The United States Practical Shooting Association (USPSA) is a non-profit membership association and the national governing body for the sport of Practical Shooting in America. USPSA has over 19,000 members and more than 350 affiliated clubs which host weekly matches throughout the country providing recreational shooters with the opportunity to test and refine their shooting skills in a safe, competitive environment. USPSA is also the U.S. Region of the International Practical Shooting Confederation (IPSC), which is comprised of approximately 67 nations.