Washington Department Of Fish And Wildlife Offices To Close August 6 For Employee Layoff Day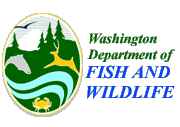 OLYMPIA, Wa –-(Ammoland.com)- Washington Department of Fish and Wildlife (WDFW) offices will be closed Friday, Aug. 6, for the second of 10 statewide, unpaid, employee-layoff days.
During the layoff day, WDFW wildlife areas and water-access sites will remain open for public use, but WDFW hatcheries will not be open to the public. Fishing and hunting licenses may be purchased online at https://fishhunt.dfw.wa.gov/ and at retail vendors.
The Washington Fish and Wildlife Commission – a nine-member citizen panel that sets policy for WDFW – will hold its scheduled public meeting Aug. 5-7 in Room 172 of the Natural Resource Building in Olympia. A small number of essential WDFW staff will work during the Aug. 6 portion of the commission meeting, and will take a later, alternate, temporary layoff day.
The statewide, temporary layoffs are mandated by ESSB 6503 ( http://apps.leg.wa.gov/billinfo/summary.aspx?bill=6503 ), adopted by the 2010 Legislature to help balance the state budget in the face of a revenue shortfall.
WDFW enforcement officers are exempt from the temporary layoffs under the law. WDFW also has exempted fish counters who distinguish various species of salmon as they move past Columbia River hydropower dams. The federally required and federally funded fish counting must be conducted consistently as salmon pass the dams. Certain WDFW employees who feed animals or perform other tasks critical to resource management will take alternate temporary layoff days.
Other upcoming 2010 state employee temporary layoff dates are Tuesday, Sept. 7; Monday, Oct. 11; and Monday, Dec. 27. In 2011, scheduled temporary layoff dates are Friday, Jan. 28; Tuesday, Feb. 22; Friday, March 11; Friday, April 22; and Friday June 10. The first employee layoff day was July 12.
More information on statewide office closures associated with the temporary layoff is available at http://www.ofm.wa.gov/layoff/default.asp .