When Gun Law Doesn't Mean What It Says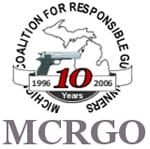 Michigan – -(Ammoland.com)- One of the interesting things about teaching and practicing gun law is the fact that this area of law is not well-settled.
It is cutting-edge, developing law. For example, readers may be aware that only very recently did the US Supreme Court rule, in McDonald v Chicago, that the Second Amendment applies to the states.
Rather than being the end of the debate, that ruling led to Chicago adopting the most restrictive gun control regime in the United States, which was almost immediately challenged in court. The new case, and others like it, will help to define the outlines of our Second Amendment rights by forcing courts to rule on what restrictions are reasonable.
We have similar issues of Michigan law currently being played out in Michigan courts. One of them is the right of CPL (Concealed Pistol License) Holders to carry openly in places where others are prohibited from possessing firearms.
Back in 1931, Michigan adopted MCL 750.234d which lists places where citizens may not possess firearms.
"(1) Except as provided in subsection (2), a person shall not possess a firearm on the premises of any of the following:
(a) A depository financial institution or a subsidiary or affiliate of a depository financial institution.
(b) A church or other house of religious worship.
(c) A court.
(d) A theatre.
(e) A sports arena.
(f) A day care center.
(g) A hospital.
(h) An establishment licensed under the Michigan liquor control act, Act No. 8 of the Public Acts of the Extra Session of 1933, being sections 436.1 to 436.58 of the Michigan Compiled Laws."
Note the language "Except as provided in subsection (2)." Well, subsection (2) says:
"(2) This section does not apply to any of the following:
(a) A person who owns, or is employed by or contracted by, an entity described in subsection (1) if the possession of that firearm is to provide security services for that entity.
(b) A peace officer.
(c) A person licensed by this state or another state to carry a concealed weapon."
So, for quite some time, many in Michigan have concluded that, according to the plain, direct language of MCL 750.234d(2)(c), a person with a valid CPL is not subject to the prohibited list and may carry openly in the places listed. In fact, the Michigan Attorney General issued an opinion stating so and it has been the consistent position for some time of the Michigan State Police that a CPL holder may enter one of these places while openly carrying. The plain language of the law supports such an interpretation. This information is shared via various websites and posted and reposted in places on the Internet where interested citizens discuss these issues.
One of my clients recently learned that there is another interpretation. He was carrying openly in a place that the court ruled is a "sports arena" under subsection (1)(e) of the above statute. We disagree with that interpretation. But, we'll save that issue for a future discussion (and his appeal.) The court also ruled that the plain language of the statute is not what the law really means. The court adopted the prosecution's interpretation which basically says that because MCL 28.425c (2) says:
"(2) Subject to section 5o and except as otherwise provided by law, a license to carry a concealed pistol issued by the county concealed weapon licensing board authorizes the licensee to do all of the following:
(a) Carry a pistol concealed on or about his or her person anywhere in this state.
(b) Carry a pistol in a vehicle, whether concealed or not concealed, anywhere in this state."
that the legislature must really mean that the only exception for CPL holders under MCL 750.234d must be when the CPL holder is carrying concealed and not openly. The court adopted this interpretation, even after being made aware that it is contrary to the relevant official opinion of the Attorney General and other commentators on this issue. My client was found guilty and fined. We are appealing the conviction on a number of grounds, including this specific ruling. However, it should be noted that those who choose to carry openly are subject to a number of practical and legal risks, the full extent of which is not currently clear. Reliance on opinions of law enforcement officers, legislators and others does not mean that a court will not interpret the law differently.
My client in this case was arrested and his gun and ammo were confiscated. He has missed several days of work over a period of months, and has incurred significant legal bills. If not for the generous contribution by the MCRGO Foundation Firearms Civil Rights Defense Fund (www.MCRGOFoundation.org) his bills would have been potentially unmanageable. There have been literally hundreds of pages of legal documents generated so far in this case, and it is likely to continue for several more months as we appeal.
Please consider making a tax-deductible contribution to the MCRGO Foundation to help support this kind of work as we move forward toward clarity in Michigan gun law.
Steve Dulan (www.StevenWDulan.com) is a member of the Board of Directors of the MCRGO and the MCRGO Foundation, and a member of the Board of Trustees of the MCRGO Foundation. He is an attorney in private practice in East Lansing and Adjunct Professor of firearms law at The Thomas M. Cooley Law School. as well as an NRA Life Member.
About:
The Michigan Coalition for Responsible Gun Owners is a non-profit, non-partisan organization. Formed from just eight people in 1996, we now have thousands of members and numerous affiliated clubs across the state. We're growing larger and more effective every day.
Our mission statement is: "Promoting safe use and ownership of firearms through education, litigation, and legislation" Visit: www.mcrgo.org