50th World Shooting Championships Munich, Germany: Day 2 Report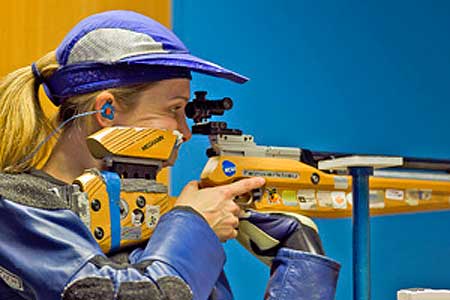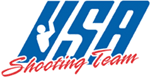 MUNICH, GERMANY –-(Ammoland.com)- The United States was a day late and a quota short with today's shooting. Yet, the good news is that two Americans made it to final competition in two different events.
First, in Men's 50m Free Pistol, SFC Daryl Szarenski (Seale, Ala.) finished sixth overall after a 93 point final. Szarenski was two places shy of a quota spot. Also finishing for the USA was Jason Turner (Rochester, N.Y.) in 44th with 549 points and John Zurek (Tuscon, Ariz.) at 544 points and 55th place. Szarenski still has an opportunity, however, as both he and Turner will compete in Men's 10m Air Pistol on Tuesday.
Newcomer, Meghann Morrill (San Antonio, Texas), surprised the crowd with a 398 point qualifying score in shooting three consecutive 10s to finish strong. Morrill entered the final in third place, yet experienced difficulty on the finals range. She shot a 100.1 point final for 498.1 points and eighth place–two places shy of a quota.
It should be noted that her competition was extremely talented; Yi Siling of China set a new Women's Final World Record of 505.6 points. Siling tied the 400 point match score world record and set a new record with an outstanding 105.6 point final and an uncommon 4.2 point gap between her and silver medalist Wu Liuxi (also of China). Jamie Beyerle (Lebanon, Pa.), finished 13th with 396 points and Emily Caruso (Fairfield, Conn.) finished 33d with 394 points. Their combined effort landed the Americans the bronze medal in team competition.
In Junior Men's 50m Pistol, the USA finished 18th with Will Brown (Twin Falls, Idaho) and 538 points, Matthew Pueppke (Amenia, N.D.) in 42nd with 518 points, and Christopher Hudock (Raleigh, N.C.) in 46th with 514 points.
Later in the day, the Men's Prone contingency–both junior and open men–dominated with team medals. The men's team of Matt Emmons (Browns Mills, N.J.), SGT Michael McPhail, and SFC Eric Uptagrafft, were the golden stars of the event winning a second consecutive world championship in the Men's Prone event. The same trio topped the podium in 2006 at the World Shooting Championships in Zagreb, Croatia. The junior men's team of Ryan Dunham-Bender (Delta Junction, Alaska), Michael Seery (Toledo, Ohio), and Jimmie Cooper (Columbus, Ga.) began the competition with a large deficit in the first half, but came back in a big way as they missed one point in the last combined sixty shots. Their stellar performance earned another team medal–bronze–for the red, white, and blue. Individual competition for both events will occur on Monday, August 3rd.
For complete scores and rankings, please visit the International Shooting Sports Foundation (ISSF) website at http://www.issf-sports.org.
ELEYELEY is a Proud Sponsor of the USA Shooting Rifle and Pistol Teams: ELEY Limited, manufacturer of the world's most consistently accurate rimfire ammunition, has been the Official Sponsor and Official Supplier of .22 rimfire ammunition of the USA Shooting rifle and pistol teams since 2000. For more information on ELEY and their products, please visit www.eley.co.uk.
Winchester Ammunition is a Proud Sponsor of the USA Shooting Shotgun Team: Winchester® Ammunition has been the exclusive ammunition sponsor and supplier of the USA Shooting Shotgun Team since 1999. Members of the 2008 shotgun team brought home four medals from Beijing using Winchester AA International Target loads. Winchester is an industry leader in advancing and supporting conservation, hunter education and our country's proud shooting sports heritage. For more information about Winchester and its complete line of products, visit www.winchester.com.
Dallas Safari Club
Dallas Safari Club (DSC) is a proud sponsor of USA Shooting's Junior Team to the World Shooting Championship Team in Munich, Germany. An independent organization since 1982, DSC has become an international leader in conserving wildlife and wilderness lands, educating youth and the general public, and promoting and protecting the rights and interests of hunters worldwide. For more information on DSC visit www.biggame.org.
About USA Shooting:
USA Shooting, a 501c3 non-profit corporation, was chartered by the United States Olympic Committee as the National Governing Body for the sport of shooting in April 1995. USA Shooting's mission is to prepare American athletes to win Olympic medals, promote the shooting sports throughout the U.S. and govern the conduct of international shooting in the country. Check us out on the web at www.usashooting.org and on Twitter at twitter.com/USAShooting.