The 50th World Shooting Championships Munich, Germany
Day 3 Report: First Us Olympic Quota Spot Filled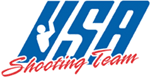 MUNICH, GERMANY –-(Ammoland.com)- There is a reason Matt Emmons is top-ranked shooter in three different events; there is a reason Emmons has two Olympic medals; and there is a reason Emmons was named one of USA's 12 featured (hopeful) athletes to watch for in London 2012.
Today, Emmons (Browns Mills, N.J.) demonstrated yet another reason why he is one of the top shooters in the world. Emmons secured the first Olympic quota for Team USA in London 2012. With nerves of steel and unwavering confidence, Matt nailed ten after ten after ten. With just one nine (9.7) the entire final series, Emmons maintained a high level of excellence for the bronze medal in Men's 50m Rifle Prone.
"It's great to be the one who grabbed the first Olympic Quota for America," said Emmons after the match in an interview with ISSF TV.

"Of course, I am not automatically qualified. The quota goes to the USA Shooting Team, and all the American shooters are passing through a qualification system in order to decide who will go to the next Games."
Emmons finished with 702.2 total points–598 in the match and 104.2 in the final. Emmons was proud of his performance and said the match was "fantastic–I felt I did my best today." SFC Eric Uptagrafft (Phenix City, Ala.) also shot in the final, but two 9s left him in seventh place. He added a 102.3 point final to 598 match points for a solid 700.3 point total. Teammate SGT Michael McPhail (Darlington, Wis.) finished 15th with 576 points after missing four points in the last three series.
In Junior Women's 10m Air Rifle, the USA's Sarah Scherer (Fort Worth, Texas) finished 30th with a match score of 393 points. Scherer struggled in the beginning, but finished with a strong 100 in her fourth series. Also competing for the United States was Denise Martin (Chewelah, Wash.), who finished 41st with 391 points. Finally, Janine Dutton (Eagle River, Alaska) was 64th with 389 points.
Major Dave Johnson, the National Rifle Coach, commented, "I'm pleased with the team's performance and hard work. US Olympic shooting is a successful program and I'm glad that we could be the first sport to bring a quota to Team USA."

USA Shooting's Executive Director, Robert Mitchell, echoed Major Johnson's sentiments as he said, "Our team is shooting well and it is a good feeling to win our first Olympic quota and individual medal. I forecast this to be the beginning of more successes to come."
BONUS: Emmons was recently named one of "12 in 12" London hopeful athletes to watch in the next few years. Check out the article from the United States Olympic Committee's Brandon Penny wrote on Emmons.
For complete scores and rankings, please visit the ISSF Website. www.issf-sports.org

About USA Shooting:
USA Shooting, a 501c3 non-profit corporation, was chartered by the United States Olympic Committee as the National Governing Body for the sport of shooting in April 1995. USA Shooting's mission is to prepare American athletes to win Olympic medals, promote the shooting sports throughout the U.S. and govern the conduct of international shooting in the country. Check us out on the web at www.usashooting.org and on Twitter at twitter.com/USAShooting.