Aimpoint Pledges Support to First Shots Program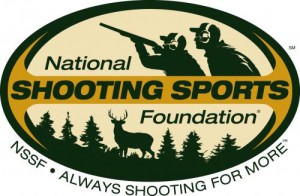 NEWTOWN, Conn –-(Ammoland.com)- Having confidence that you can hit your target makes shooting more fun.
As First Shots attendees step to the firing line to learn about handguns and modern sporting rifles, they'll find sighting-in a simple process thanks to red-dot optics company Aimpoint and its generous support of the program.
The National Shooting Sports Foundation (NSSF) has announced the addition of Aimpoint to the growing list of industry supporters of First Shots, the NSSF-developed program that introduces newcomers to target shooting. Aimpoint has pledged its support and sponsorship of First Shots through 2010.

Aimpoint is the originator of red-dot sighting technology. This Swedish company with a North American base in Chantilly, Va., has worked closely for decades with military weapon-systems experts, law enforcement and experienced hunters and marksmen around the world to develop red-dot sights that meet their demands. Hunters have used Aimpoint sights to take virtually every type of game, from Cape buffalo in Africa to Kodiak bear in Alaska.
"Aimpoint appreciates the opportunity to be involved with the First Shots program. Any time we can help ensure that new shooters have a great first experience, we are securing the future of our industry," said Aimpoint President Brian Lisankie.
Hosted by independent shooting facilities, First Shots seminars provide participants with a comprehensive introduction to shooting by qualified range operators and instructors. The seminars cover firearm safety, local ownership requirements, shooting fundamentals, hands-on instruction and information on how and where to continue shooting.
First Shots is one of many NSSF programs working to increase awareness of and participation in the shooting sports. For more information on First Shots, visit www.firstshots.org.

About NSSF
The National Shooting Sports Foundation is the trade association for the firearms industry. Its mission is to promote, protect and preserve hunting and the shooting sports. Formed in 1961, NSSF has a membership of more than 5,500 manufacturers, distributors, firearms retailers, shooting ranges, sportsmen's organizations and publishers. For more information, log on to www.nssf.org.