Annual Waterfowl Festival Returns to Pointe Mouillee, MI Sept. 11-12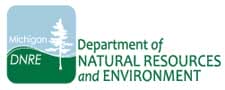 Michigan –-(Ammoland.com)- The Department of Natural Resources and Environment and the Pointe Mouillee Waterfowl Festival Committee will host the 63rd Annual Pointe Mouillee Waterfowl Festival Sept. 11-12 at the Pointe Mouillee State Game Area (PMSGA) in Monroe County.
Activities begin at 8 a.m. Saturday, Sept. 11, and run through 5 p.m. Sunday, Sept. 12. Admission is free.
Located at the mouth of the Huron River at Lake Erie, the PMSGA is the largest freshwater marsh restoration project in North America and one of Michigan's premier waterfowl hunting destinations. All proceeds from the annual festival benefit wetland restorations and wildlife habitat improvements at the area.
The weekend includes the Michigan Duck Hunters' Tournament, sponsored by Cabela's, with hunters competing in shooting and boat-racing events. The Midwest Decoy Contest includes decoy and bird carvers from Canada and the United States competing for blue ribbons and prize money. The Wildlife Art Show features artists and suppliers from all corners of the United States and Canada.
Hunters can buy, sell or swap goods with outdoorsmen from around the Midwest at the "Greatest Outdoor Trading Post," which features more than 100 exhibitors' booths selling and trading equipment and supplies. Interested vendors can contact Bob Kemper at 734-652-7243.
Fish-decoy carving, duck-decoy carving, fly-tying and small-boat building are among the daily demonstrations. Dog retriever events are slated for both days, with hunting seminars scheduled for Saturday. Kids' games and activities include a BB gun shoot, an archery shoot, face painting, clowns and waterfowl-related games.
The Midwest Goose Calling Championship, sponsored by Zink Calls and Hevi-Shot, will be held Saturday at noon with various prizes to be handed out. The Midwest Duck Calling Championships will be held Saturday and Sunday at 10 a.m. with four separate contests. All four winners are eligible for the World Duck Calling Contest in Stuttgart, Ark.
This year's festival is dedicated to the United Steelworkers retirees and Marvin Johnson, a retired DNRE biologist.
"This festival is known for its 63 years of rich history," said DNRE wildlife biologist Joe Robison. "It's a great opportunity for adults and kids to experience the great outdoors and the rich waterfowl hunting traditions of western Lake Erie and the lower Detroit River."
Last year, more than 10,000 visitors attended the festival. For more information, contact Pointe Mouillee Waterfowl Festival Executive Director Dick Whitwam at 734-379-4292 or online at www.miwaterfowlfest.org.
The Department of Natural Resources and Environment is committed to the conservation, protection, management, and accessible use and enjoyment of the state's environment, natural resources and related economic interests for current and future generations. For more information, visit www.michigan.gov/dnre.