Anti-Gun Congressman To Hold Hearings Advocating Federal Clamp Down On Gun Shows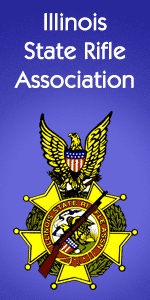 Illinois – -(AmmoLand.com)- Rabidly anti-gun Congressman Mike Quigley (IL-5) will be holding a public hearing on a bill he has co-sponsored that would put gun shows under the supervision of the federal government.
The bill, HR 2324, would subject gun show hosts to a slew of pointless, time consuming regulations in addition to heaping all sorts of red tape and record keeping requirements on gun show hosts and participants.
The ultimate goal of Quigley's bill is to make hosting a gun show too much of a hassle to endure. As a result, this bill would quickly make gun shows disappear all together.
It should be noted that Congressman Mark Kirk (IL-10) is another co-sponsor of this slap to the face of the 2nd Amendment.
Things You Need To Do To Save Gun Shows:
Attend the hearing on HR 2324. The hearing will take place on Thursday, August 19, at 9:00 AM at the Dirksen Federal Building, 219 South Dearborn, Room 2510, Chicago. Be advised that the Dirksen building is a secure facility. You will have to go through a metal detector to get in. So, make sure your pockets are empty of anything that could get you in trouble. Do not do or say anything that could get you in trouble. When you get to the hearing, politely express your disapproval of HR 2324.
Contact your federal representative and politely tell him or her that you are a law-abiding firearm owner and that you oppose HR 2324 and that you would like them to vote NO on the bill should it reach the House floor. (Find your Representative: IL State Board of Elections)
Circulate this alert to all your gun owning friends and family. Tell them to show up at the hearing as well.
Please post links this article to all internet blogs and bulletin boards to which you belong.
Donate generously to the ISRA.
Remember, gun control is a disease – and you're the cure!
ISRA needs your continued support. McDonald v Chicago was not the end of the fight but the beginning. The ISRA continues the fight for your firearm rights here in Illinois, with additional federal litigation against the City of Chicago.
About:
The ISRA is the state's leading advocate of safe, lawful and responsible firearms ownership. Since 1903, the ISRA has represented the interests of over 1.5 million law-abiding Illinois firearm owners Visit: www.isra.org