Armalite Announces A Limited Edition AR-10A4 BSNF Rifle
This rare configuration is available immediately in small quantities.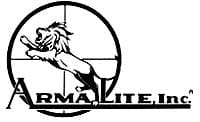 Geneseo, IL – -(Ammoland.com)- ArmaLite is pleased to announce the immediate availability of a limited run rifle.
We have just finished a small batch of AR-10A4's with TWO special upgrades.
These rifles have the added value of a stainless steel match grade barrel and a National Match trigger.
This is a rare configuration of an AR-10. The rifles are being shipped as an EXCLUSIVE to the RSR Group, one of the top firearms distributors in the U.S. (www.rsrgroup.com)
For interested customers, the formal name of this rifle is AR-10A4 BSNF. Contact your local ArmaLite dealer for details.
About:
ArmaLite has one of the broadest product lines in the firearms industry. We manufacture and sell semiautomatic rifles in a variety of calibers including 5.56mm and 7.62mm, long range super-accurate bolt action rifles in calibers including .308 Winchester, 300 Winchester, 338 Lapua, and 50 BMG, and classic 9mm pistols. Visit: www.armalite.com