Bowhunting Safety Zone Perimeter Bill Signed by Governor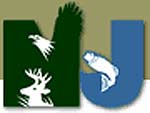 Trenton, NJ –(Ammoland.com)- The NJDEP Division of Fish and Wildlife has announced that the bowhunter perimeter bill has been signed by Governor Christie and is now law.
The new law changes the area for bow hunting around an occupied building to 150 feet, and will assist in providing a means of accessing and controlling deer populations.
The minimum distance from an occupied building where a bowhunter may have a nocked arrow is now reduced from 450 feet to 150 feet.
Carrying a bow with a nocked arrow within 150 feet of an occupied building or 450 feet of any school playground is prohibited. Any portion of the school grounds (including fields used for sports), that could be used for play or recreation, is considered to be part of a playground.
The owner or lessee of a building-and persons specifically authorized by the owner or lessee in writing (written permission must be in possession while hunting)-may hunt within 150 feet of the building.
Persons authorized to hunt within 150 feet of a building must hunt from an elevated position to shoot down toward the ground. Shooting into a safety zone is prohibited.
See the 2010 Hunting Issue of the NJ Fish and Wildlife Digest ( http://www.njfishandwildlife.com/dighnt10.htm ) for more information regarding safety zones. Hunters should be completely familiar with safety zone regulations before taking to the field.