New CRP Signup Will Produce More Wildlife On Farmland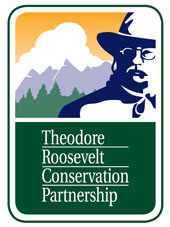 WASHINGTON –-(Ammoland.com)- The long-awaited general signup for CRP is finally upon us. Landowners should take advantage of this opportunity to boost wildlife habitat and sporting opportunities.
The U.S. Department of Agriculture recently announced Conservation Reserve Program general signup 39, the first general signup opportunity since 2006.
During the signup period, landowners may offer eligible land for the CRP's competitive general signup at their county Farm Service Agency offices. Landowners who bid successfully are eligible to receive per-acre payments and incentives for initiating conservation practices on their land.
A component of the Farm Bill, the CRP encourages farmers and ranchers to plant ground cover that bolsters soil, water and wildlife resources, improving habitat for waterfowl, upland birds and wild turkeys. It also promotes installation of filter strips and riparian buffers, sustaining water quality by reducing sedimentation and chemical runoff.
Through the CRP, private landowners have restored 2 million acres of wetlands and adjacent buffers and conserved 170,000 miles of streams, resulting in the annual production of 13.5 million pheasants nationwide and 2.2 million ducks in the Prairie Pothole region. Visit the FSA website for detailed information about the CRP.
Signup 39 closes on Aug. 27. Sportsmen-landowners who care about conserving fish and wildlife habitat and upholding our outdoor traditions should consider offering acres for enrollment.
Locate your local USDA/FSA service center to learn more and schedule an appointment.
TRCP partners Pheasants Forever and Quail Forever have Farm Bill biologists ready to work with landowners to answer questions and help with enrollment. Find a Farm Bill biologist in your area.
The Farm Bill is one of the nation's most important pieces of legislation for soil and water quality and the fish and wildlife that require high-quality habitat. Read the TRCP report "Growing Conservation in the Farm Bill."
SUPPORT THE TRCP'S WORK ON BEHALF OF OUR SPORTING HERITAGE.
Inspired by the legacy of Theodore Roosevelt, the TRCP is a coalition of organizations and grassroots partners working together to preserve the traditions of hunting and fishing.