Aug 24 Deadline To Transfer Bear Harvest Permits To Youth Hunters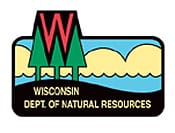 MADISON, WI – -(Ammoland.com)- Bear hunters are reminded that the deadline for transferring a class A bear license to a legal hunter under 18 years of age is Aug. 24, 2010. Applications are available online at http://tiny.cc/4cdm2 .
There is no fee to make a transfer. For questions regarding transfer of a permit, call the DNR information line at 1-888-WDNR-INFo (1-888-936-7463). The line is staffed 7 a.m. to 10 p.m. seven days a week.
"Last year, 431 Class A bear permits were transferred to young hunters," said David Argall of DNR's licensing sales group.

"They were the lucky recipients of adult bear hunters' generosity. These adult hunters had waited for years to finally win a permit in the drawing but felt strongly enough about nurturing a new bear hunter to transfer the permit and start all over."
A Class A permit allows the killing of one legal bear. Wisconsin issued 8,910 permits for the 2010 black bear season.
FOR MORE INFORMATION CONTACT: Linda Olver, DNR bear biologist (608) 261-7588 or David Argall DNR license sales (608) 267-7699