Dove And Sandhill Crane Hunting Regulations Now Available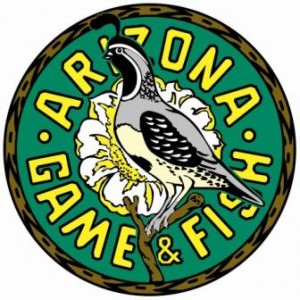 PHOENIX, AZ – -(Ammoland.com)- It's a blast from the past – for the first time in two decades, all-day dove hunting is returning to Arizona starting Sept. 1 for the early season, which ends Sept. 15.
You can read all about it in the "Arizona Dove and Band-tailed Pigeon Regulations 2010-11" that have been distributed to license dealers statewide and are also available online at www.azgfd.gov.
The Sandhill Crane Regulations have also been posted and distributed. This year there is a new juniors-only crane hunt near Gila Bend in addition to the one in Units 30A, 30B, 31 and 32. The crane hunts are by drawing only. The application period started Aug. 2 and the deadline for the department to receive applications is Aug. 31 (postmarks don't count).
Arizona Game and Fish Department biologists said the early season half-day dove hunting restrictions were eliminated by the Game and Fish Commission this past June due to a number of changes the state has experienced.
"The half-day dove hunting restrictions were implemented in 1989 in response to declining numbers of both mourning doves and white-winged doves," said Mike Rabe, small game program supervisor.
Since that time, explained Rabe, dove hunting participation has declined and places to hunt doves near urban centers have also declined.
"As a result, Arizona dove hunters must travel farther to hunt doves and few hunters participate," Rabe said.
In addition, recent data indicates current harvest rates are low and dove are abundant.
Game and Fish conducted a hunter survey in March and a majority of hunters said they favor lifting the half-day hunt restrictions.
Rabe pointed out that removing the half-day restrictions also eliminates the need for two hunting zones for the early dove season. "This sure makes it much more simple for our hunters, and us too."
Don't forget that once again this year, there is a juniors-only dove hunt at the Robbins Butte Wildlife Area near Buckeye on Sept. 4-5. Following the morning hunt each day, the Chandler Rod and Gun Club will be providing its famous pancake breakfast on site for the young hunters and their mentors.
Shooting stations will be assigned on a first-come, first-served process unless there are more people desiring to participate than available shooting stations, then a drawing will be held at 4:45 a.m. But those who routinely work the hunt say a drawing has never been necessary yet. It's a great time, bring your youngsters.
Also keep in mind that the late dove season is Nov. 19 through Jan. 2.
"This late season is mourning doves only – all the white-winged doves will have migrated south. But it's a much more leisurely hunt – the best times to hunt are in the late afternoon," Rabe said.
The Arizona Game and Fish Department prohibits discrimination on the basis of race, color, sex, national origin, age, or disability in its programs and activities. If anyone believes that they have been discriminated against in any of the AGFD's programs or activities, including employment practices, they may file a complaint with the Deputy Director, 5000 W. Carefree Highway, Phoenix, AZ 85086-5000, (602) 942-3000, or with the Fish and Wildlife Service, 4040 N. Fairfax Dr. Ste. 130, Arlington, VA 22203. Persons with a disability may request a reasonable accommodation or this document in an alternative format by contacting the Deputy Director as listed above.