DPMS Firearms Taps Jennings to Lead Internal Sales Team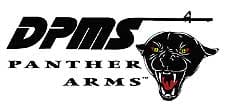 St. Cloud, MN –-(Ammoland.com)- DPMS Firearms, LLC, announces the appointment of Dillon Jennings to the position of Internal Sales Manager, effective July 26, 2010.
Jennings joined DPMS in October of 2004 and managed multiple large accounts in his role as a retail and dealer sales representative. Jennings is also currently active with the US Army National Guard as a SSG/E6 squad leader and served in Iraq from October 2005 – July 2007.
During his six year tenure at DPMS, Jennings coordinated all military group sales activities and has been directly involved with new product research and development. Additionally, he has represented DPMS at various trade shows and shooting competitions, and most recently, Jennings served as coordinator for the annual DPMS Outbreak Omega event; one of the largest "fun shoots" in the country.
"I am pleased that Dillon has accepted the Internal Sales Manager role and welcome him to the management team," commented Scott Blackwell, Chief Sales Officer for the Freedom Group Family of Companies.

"Dillon's focus and dedication to our key accounts along with his contributions to other areas of the DPMS business make him an ideal candidate for this position."
About DPMS Firearms
DPMS Firearms, LLC, is an industry leader in providing quality AR-style rifles, components and accessories. No other company offers more styles or configurations of AR rifles. DPMS provides choices for high-power and small-bore shooters by offering rifles and assemblies chambered in 204 Urge, 223 Remington, 5.56×45 NATO, 243Winchester, 260 Remington, 6.5 Creedmoor, 6.8×43 SPC, 30 Remington AR, 308 Winchester and 338 Federal. More information about the company can be found at www.dpmsinc.com.