Game Bird Brood Survey Update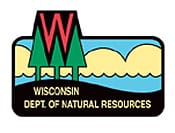 MADISON, WI – -(Ammoland.com)- Outdoor enthusiasts and wildlife watchers from across the state have reported 621 game bird brood observations with 8 weeks of the survey period completed.
Observations have been reported from 70 of 72 counties in the state. Most brood observations occurred in Dane County, followed by Oconto County.
The most frequently observed game bird species is the turkey (80% of observations) with an average of 4 poults per hen. Ruffed grouse are the next most frequently seen game bird (12% of observations) with an average of 5 chicks per hen. Pheasants (7% of observations) average 6 chicks per hen.
Please continue to report your observations until August 21st.
You can record your observations on the game bird brood survey page, or for times when you will not have access to a computer and the web and would like to keep track of your observations, please print out this tally sheet and record your sightings. Then periodically return to the survey page, using the tally sheet to help you fill out the survey.
Thank you to all the anonymous outdoor enthusiasts and wildlife watchers across the state that are taking the time and interest in Wisconsin's wildlife to fill out the online game bird brood observation survey.
If you have any trouble accessing the survey or if you have questions about the survey, please contact Brian Dhuey, 608-221-6342.