Glock's Sevigny Goes 4 for 4 at USPSA's Area 8 Handgun Championships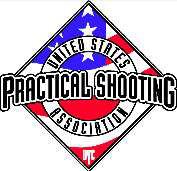 SEDRO-WOOLLEY, Wash. –-(Ammoland.com)- For the fourth year in a row, and the seventh time in his career, Glock's Dave Sevigny of Smyrna, Ga. has won the Area 8 Production division title, this time winning seven of the 10 stages at the U.S. Practical Shooting Association's (USPSA) 2010 TechWear USA Area 8 Regional Handgun Championship this past weekend at the Fredericksburg Rod and Gun Club in Fredericksburg, Virginia.
Sevigny jumped out to an immediate lead and held it from start to finish, dominating the field by never falling below fourth on any stage. His final score of 1103.5862 outpaced his nearest competitor, Smith & Wesson's Phil Strader of Owasso, Okla., by more than 95 points.
"When you win a regional championship as often as Dave has won the Area 8 match you're not just the champion but the owner. Dave continues to be one of, if not the dominant force in USPSA's Production division and this latest win is further proof of his supremacy with the Glock," said Michael Voigt, president of the U.S. Practical Shooting Association.
Stader, who is no stranger to the Area 8 winner's circle with past wins in the Limited and Limited-10 divisions, finished the match with three stage wins and top three finishes on all but one stage to post a final score of 1008.1491.
Taking third was Mike Hughes of Ferndale, Wash. with a final score of 913.1543.
Sevigny, Strader and Hughes are all Grand Master level shooters in the Production division, the highest skill level in the sport of practical shooting.
Rounding out the top five were Master level shooters Dan Burwell of Duncansville, Pa. in fourth and Aaron Zielski of Jupiter, Fla. in fifth shooting scores of 844.6081 and 829.6381 respectively.
Elsewhere in the Production division standings, Nevitt Morton of Ruther Glen, Va. took the Junior title and finished 13th overall with a score of 778.7580.
Team Glock's Randi Rogers, also of Smyrna, Ga., captured the Women's Production title with a score of 777.8610 which placed the Master level shooter 14th overall.
Another Master, Bruce Wallace of Jacksonville, Fla. finished in 20th place as the top senior with his final score of 700.7860 points.
The next major pistol competition on the USPSA calendar is the 2010 USPSA Handgun National Championships scheduled for October 8 through 16 in Las Vegas, Nev. For more information, visit www.USPSA.org or follow @USPSA_Shooting on Twitter.
About:
USPSA is a non-profit membership association. Most of the more than 15,000 individual members belong to and regularly compete at one of the nearly 400 affiliated clubs and sections (groups of clubs banded together for mutual benefit) located across the United States. USPSA is affiliated with the International Practical Shooting Confederation (I.P.S.C.), which is comprised of approximately 67 nations. USPSA is the American region of IPSC. Visit: www.uspsa.org