Gun Voter Registration Alert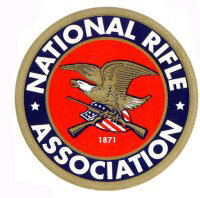 Charlotte, NC –-(Ammoland.com)- With the 2010 elections rapidly approaching, gun owners have a tremendous opportunity to elect officials who will support our Second Amendment rights.
This will not be possible, however, unless you make your voice heard by voting, and encouraging your family, friends, and fellow gun owners to do the same.
Therefore, it is critical that gun owners are registered to vote for the November elections, and for the upcoming primary elections.
NRA has created a new affiliate, the NRA Freedom Action Foundation (NRA-FAF), which focuses on nonpartisan voter registration and citizen education. The NRA-FAF has been recognized by the Internal Revenue Service as a tax-exempt charity under section 501(c)(3) of the Internal Revenue Code. Gifts to NRA Freedom Action Foundation are tax deductible to the extent allowable by law.
The NRA Freedom Action Foundation, in turn, has launched a campaign called "Trigger the Vote." And to serve as Honorary Chairman, we brought on board one of America's most persuasive action heroes—Chuck Norris. Visit www.TriggertheVote.org to hear his message.
Please be sure to register to vote—and vote—in the November general election, as well as in your state's primary election if it hasn't already occurred. Gun shops, gun shows, gun clubs, and ranges are great natural resources for the gun-owning community to register additional pro-Second Amendment voters.
If you would like a quantity of voter registration forms to help register like-minded voters, please call the Grassroots Division at (800) 392-VOTE (8683).
About:
Established in 1871, the National Rifle Association is America's oldest civil rights and sportsmen's group. Four million members strong, NRA continues its mission to uphold Second Amendment rights and to advocate enforcement of existing laws against violent offenders to reduce crime. The Association remains the nation's leader in firearm education and training for law-abiding gun owners, law enforcement and the military. Visit: www.nra.org