Hunters With Disabilities Reminded They Need To Contact A Hunt Sponsor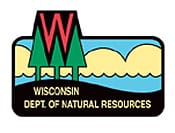 MADISON, WI – -(Ammoland.com)- Qualified hunters with disabilities have until Sept. 1 to line up a sponsor so they can participate in a special gun deer hunt this October.
A sponsor list http://tiny.cc/o8mep  for the 2010 gun Deer Hunt for Hunters with Disabilities is now available. Hunters with disabilities must contact sponsors directly and get signed up by Sept. 1, 2010.
Hunters with a valid Class A permit, a long-term Class B permit that authorizes shooting from a vehicle, or a Class C Disabled Hunting permit are eligible to participate in this special hunt, which will take place Oct. 2-10.
The disabled hunt is the first gun deer hunt of the season and is scheduled to provide hunters with disabilities easier access and fewer weather-related difficulties. The only other deer hunters in the woods during the Oct. 2-8 time period are archery deer hunters. There will be a statewide youth gun deer hunt on Oct. 9-10.
Find more information on the 2010 gun Deer Hunt for Hunters with Disabilities web page.
FOR MORE INFORMATION CONTACT: Linda Olver – (608) 261-7588