Hunting Dog Mandatory Spay/Neuter Bill is Being Revived
SB 250 Is Not Dead Yet!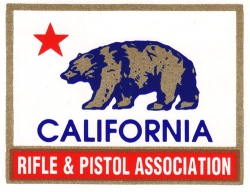 Sacramento, Ca –-(Ammoland.com)- Back in September 2009, SB 250 was sent packing to the Assembly inactive file and thought to be dead thanks to the efforts of CRPA members like you who voiced their strong opposition.
Apparently Senator Florez and the co-authors think you won't notice a last ditch effort to resuscitate SB 250. With less than two weeks remaining in the 2010 legislative session Senator Florez pulled SB 250 out of the Assembly inactive file and moved it to the Assembly floor for reconsideration.
If SB 250 makes it though the Assembly it will move quickly to the Senate for a floor vote.
Don't let SB 250 receive the kiss of life and pass on a floor vote! It is critical that you take immediate action. The vote on SB 250 can happen anytime between now and the August 31 deadline for all bills. Email and/or call your legislators and let them hear your opposition loud and clear again!
Act now to email your legislators (Assembly and Senate) through the CRPA website at www.crpa.org.
Summary: SB 250 will prohibit keeping unaltered and unspayed dogs and cats over 6 months old without a specific local license, except as specified. This bill applies to all dogs, including sporting dogs, and therefore effects sporting dog breeding programs.
If enacted, Senate Bill 250 will:
Require spaying and neutering of all dogs and cats, except as specified under a local ordinance;
Authorize surgical sterilization of animals found running at-large;
Affect all dog and cat owners, since it applies to all pet dogs and cats , show dogs and cats and sporting dogs;
Impose both and civil and criminal penalties for dog owners in violation of the law; and
Allow an unaltered dog license to be denied or revoked under local rules by licensing agencies. Local control will create a lack of consistency in application of the law. If unable to obtain a local license, dog owners, including owners of sporting dogs, may be limited in their breeding practices.
Create another unfunded mandate when state and local agencies are already over burdened and under funded.
THANK YOU FOR SPEAKING OUT AND HELPING TO PRESERVE YOUR RIGHTS!
The California Rifle and Pistol Association "CRPA," founded in 1875, is dedicated to defending the rights of law-abiding citizens to responsibly use firearms for self-defense and the defense of their loved ones, for sport, and for all other legal activities. CRPA is the official state association of the National Rifle Association. A California non-profit association, CRPA is independently directed by its own Board of Directors. CRPA's members include law enforcement officers, prosecutors, professionals, firearm experts, the general public, and loving parents. CRPA has always worked to reduce the criminal misuse of firearms and firearms accidents, while actively promoting and organizing the competitive shooting sports and Olympic training programs in California. We are proud to say that many CRPA competitors are among the best in the world.