Nightline Video With Virginia Citizens Defense League Now Online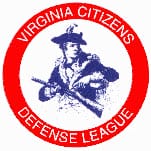 Covington VA – -(Ammoland.com)- Here is a link to the Nightline show last night that dealt with the growing power of grassroots gun rights groups like VCDL.
Overall it was a very good piece. The glaring problem was that someone watching the story might get the impression that gun rights groups had pressured Starbucks into allowing carry on their premises.
Nothing could be further from the truth. Starbucks had never objected to someone carrying *legally* on their property. No pressure from gun owners was even necessary.
It was the anti-gun groups, like the Brady Campaign, that had wet their pants and tried to pressure Starbucks into denying service to gun owners. They had protests, petitions, press releases, threats of boycotts, etc. aimed at Starbucks.
Groups like VCDL stayed out of that mess, honoring Starbucks' request to be kept out of the middle of the pro-gun/anti-gun debate. Disrespectfully, the antis only increased their efforts.
In the end, Starbucks kept their policy of allowing lawful carry and they had record profits to show for that decision! Many gun owners are still going out of their way to patronize Starbucks.
Thanks to Bob Culver for the link:
http://tinyurl.com/2em5bxk
About:
Virginia Citizens Defense League, Inc. (VCDL). VCDL is an all-volunteer, non-partisan grassroots organization dedicated to defending the human rights of all Virginians. The Right to Keep and Bear Arms is a fundamental human right. Visit: www.vcdl.org