Natural Resources Defense Council Assaults Freedom to Enjoy Public Lands and Water with Attacks on Shimano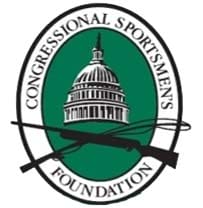 Washington, DC –-(Ammoland.com)- Americans who enjoy fishing, hunting and other recreational activities on public lands and water are under attack by the Natural Resources Defense Council (NRDC) and its allies.
A recent article by well respected journalist Doug Olander, www.sportfishingmag.com/blog.jsp exposes the extremes to which the radical elements in the environmental community will go in their attempts to bully opponents of their views on how (or how not) Americans should use our public resources.
"The 'Shame on Shimano' campaign by NRDC is an outrageous misrepresentation of the facts about a company who has led the outdoor industry in supporting scientific research, habitat improvement, youth programs and fishery conservation efforts across North America for twenty years," said Jeff Crane, President of the Congressional Sportsmen's Foundation (CSF).

"The NRDC attack (www.shameonshimano.com ) attempts to portray Shimano, a quality rod and reel manufacturer, as 'anti-ocean' and influence cyclists to boycott Shimano, who is also a major manufacturer of bicycle components. Shimano is a leader in the fight to protect the rights of Americans to continue to responsibly use, access and enjoy our public natural resources for recreation."
The NRDC web campaign against Shimano began when company representatives in partnership with CSF and other recreational fishing groups encouraged the Obama administration to make recreational fishing and access to public waters a national priority in the implementation of the President's Ocean Policy Task Force recommendations.
The basis for these requests at the federal level originated from concerns in the angling community over the California Marine Life Protection Act (MLPA) process which is creating permanent fishing closures in prime recreational angling areas along the California coast. The badly flawed California MLPA process has been advanced as a potential national model for America's coastal, Great Lakes and inland waters, making it a big concern for America's sportsmen and women.
America's 60 million anglers generate over $46 billion in retail sales with a $114 billion impact on the nation's economy, while employing over one million people. Shimano, together with other members of the recreational fishing and boating industries, also contribute millions of dollars every year in federal excise taxes to state fish and wildlife agencies for fisheries management and research; fishing and boating access, and angler and boater education and safety programs.
"Every angler, hunter and recreational user of public lands in America needs to stand together in support of our rights to access and responsibly enjoy our public lands and waters," said Crane. "The NRDC 'divide and conquer ' tactic is attempting to bully a corporate conservation leader into submission because they dare to disagree with the NRDC on the importance of access to our public resources, and this highly inappropriate conduct by a major environmental organization is where the shame really lies."

"CSF works in the public policy arena where the democratic right to disagree is respected, so the NRDC assault on Shimano's bike business is especially offensive," said Congressional Sportsmen's Caucus co-founder and CSF Board Vice-Chairman, Lindsay Thomas. "Shimano has stepped up for years on behalf of people who fish, hunt and who ride a mountain bike – and this is why NRDC is aggressively attacking them, and in a very real way all of us."