Wayne County, PA Resident Convicted Of Illegally Killing Bear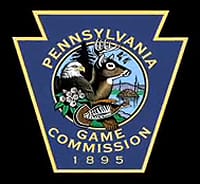 Pennsylvania –-(Ammoland.com)- DALLAS, Luzerne County – Raymond Carl Kresge Sr., 66, of Gouldsboro, Wayne County was found guilty of unlawfully possessing a 600-pound male black bear, according to Pennsylvania Game Commission Wildlife Conservation Officer (WCO) Jim McCarthy, who investigated the case and filed the charges on June 21.
District Judge Bonnie L. Carney, of Hawley, fined Kresge $1,500 plus and costs of the conducting DNA analysis.
On Sept. 29, a large male black bear was found unceremoniously dumped in the State Game Land 312 parking lot on Route 507, Gouldsboro. The bear was killed by a single gun shot to the head. It is believed to have been killed a day or two prior to being found, and evidence and information was obtained from the scene.
On Oct. 30, Lehigh Township Police officers stopped Kresge on a moving violation, for which he was charged with driving without a license. After noticing what appeared to be bear hair on the bumper, Lehigh Township Police notified the Game Commission Northeast Region Office. After confirming that bear hair was on the bumper of the truck, Game Commission officers impounded the vehicle and obtained a search warrant. Once the warrant was secured, additional evidence was found and sent to Dr. Jane Huffman, Northeast Wildlife DNA Lab at East Stroudsburg University, for testing.
WCO McCarthy said the DNA tests confirmed that the dead bear had been in the back of Kresge's truck.
Facts from the Pennsylvania Game Commission: Under a new structure of fines and penalties that take effect on Sept. 7, those convicted of illegal possession of a black bear would face a misdemeanor charge carrying penalties of up to $3,000 in fines and the possibility of up to six months in prison. The increase in fines and penalties are the result of Gov. Rendell signing into law House Bill 1859, which was sponsored by House Game and Fisheries Committee Chairman Edward Staback.