PETA Targets American Idol Contestant's Hunting Show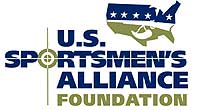 Columbus, OH –-(Ammoland.com)- PETA's latest campaign is aimed at a former American Idol contestant over her new hunting reality show.
Kristy Lee Cook, a contestant during the hit television show's seventh season, is the host of "Goin' Country" now airing on the Versus network. During its eight episode run, she, along with family and friends, go on a series of hunting excursions. Needless to say, this has PETA's ire.
In a recent blog, PETA unloads on Cook while suggesting she act more like other well known American Idol personalities including the vegetarian winner of Season 4, Carrie Underwood (who also raised money for the Humane Society of the United States) and Season 5 contestant Kellie Pickler who regularly speaks out against wearing fur.
The blog also takes a swipe at hunters in general by saying, "It sounds like she must have had those tired old defenses of hunting hammered into her as a kid, because she isn't embarrassed to float the incredibly old saw that hunters somehow help animals…"
However, Cook came out swinging and released a statement to Fox News that shows she clearly understands that hunting is not only a tradition, but that it plays the dominant role in conserving wildlife species.
"I join the ranks of millions of American hunters who celebrate our outdoor heritage and who conserve millions of acres of wild lands," Cook said. "These same people support more than 600,000 jobs across the country and provide a critical voice to encourage more investment in American conservation."

"Kristy Lee Cook should be saluted for using her status to tell the truth about wildlife conservation," said Greg R. Lawson, U.S. Sportsmen's Alliance director of communications.

"Everyone that understands how conservation works in America knows not only the key role played by sportsmen and women, but also that if PETA had its way, animals would suffer from disease and starvation due to overpopulation."
About:
The U.S. Sportsmen's Alliance is a national association of sportsmen and sportsmen's organizations that protects the rights of hunters, anglers and trappers in the courts, legislatures, at the ballot, in Congress and through public education programs. Visit www.ussportsmen.org.