Go Army – Visit Your Bass Pro Shops For an Army Celebration Event
Special event salutes troops, includes free family activities.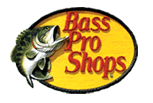 Springfield, Missouri –-(Ammoland.com)- Labor Day Weekend typically signals the last hurrah of summer as families finish vacations and kids get ready to head back to school.
It's also a time we honor the achievements of those in the workplace and most would agree no one works harder than our military personnel.
That's why Bass Pro Shops retail locations across the US will host an Army Celebration Event beginning Labor Day weekend and continuing through the second weekend in September.
Fifty-one Bass Pro Shops across the United States will offer a special salute to our troops Labor Day weekend, September 4th-6th and again Saturday and Sunday, September 11th and 12th and it's all free!
Help show your appreciation for our troops, most of whom won't be able to get home for the holiday, by bringing in new or slightly used DVDs, video games or books.  The first 200 people at each store who bring in donated items Saturday-Monday September 4-6th, or Saturday or Sunday, September 11th-12th will receive a Sportsman's Racing Team poster—the first 25 people to bring in donated items on Saturday, September 4th or 11th will receive a poster signed by a Sportsman's racing team driver.  You'll also want to sign the big Appreciation Banner at the store that will be sent to troops.
Stores will offer free seminars and workshops, including proper flag folding demonstrations and more.  Kids can challenge mom or dad to a radio remote control car race Saturday, Sunday and Monday from noon to 5pm or take part in any of the other free activities such as the paintball cage, bean bag toss, yard bolo or make their way through a cones and tires obstacle course. Participants of the obstacle course will receive a fun prize.  (Check out www.basspro.com/army for complete Army Celebration Event weekend activities for your local store)
Families can also register to win one of two exciting prizes being given away.  One winner will be selected nationally to win the Grand Prize of a fishing trip with NASCAR Sprint Cup Series driver of the #39 U.S. ARMY Chevrolet, Ryan Newman.  Winner will fish with Ryan in the 5th Annual Ryan Newman Foundation Charity Fishing Tournament December 11th in Cornelius, North Carolina.  You may enter to win at the store or online at www.basspro.com/winatrip.
Plus one winner will be selected from each store location as the First Prize winner and receive a Fishing Prize package valued at USD $450.00.
This Labor Day, help show your appreciation for our troops and squeeze the last drop out of summer fun without putting any pressure on your budget, by bringing the family to Bass Pro Shops Army Celebration Event weekends.
About Bass Pro Shops Group:
Bass Pro Shops -56 retail stores in 26 states and Canada visited by over 109 million people annually, international catalog and internet retailing, American Rod & Gun wholesale division selling to over 7,000 independently owned retail stores worldwide, Outdoor World Incentives also selling Bass Pro Shops gift cards through over 132,000 retail outlets across America and a restaurant division with 26 locations.  For more information regarding Bass Pro Shops store locations, products or special events, please visit www.basspro.com.  To request a free catalog call 1-800-BASS PRO