The Premiere Collectors Firearms Auction of the Year!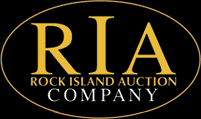 Moline, IL –-(AmmoLand.com)- Rock Island Auction Company announces the premiere collector's firearms auction of the year to be held September 10, 11 & 12 at their facility in Moline, IL.
This auction will offer some of the finest firearms to be offered at auction all year. Beginning with two One of One Thousand Winchester rifles from the A. I. McCroskie collection. Those familiar with the McCroskie name know that it is synonymous with mint condition!
The first, one of the most desirable of all Winchester firearms, is estimated at $300,000 – 500,000! It is an extraordinary "One of One Thousand" Winchester first model 1876 lever action rifle. The second offers historical value as it was a Winchester display piece for the Philadelphia Centennial Exposition. This magnificent Winchester, deluxe, J. Ulrich signed factory engraved, first model 1873 "One of One Thousand" Centennial rifle (the only one ever made) is estimated at $200,000 – 400,000. Also from the McCroskie collection is a spectacular factory engraved gold plated Winchester Model 1866 saddle ring carbine ($75,000 – 150,000) and an exceptional deluxe Winchester Model 1873 lever action rifle ($40,000 – 70,000) the case hardening on this 73 is absolutely stunning.
This is only the start of the over 250 impressive Winchesters in this auction. An exceptional John Ulrich factory engraved and inscribed Winchester model 1876 express rifle is expected to bring $60,000 – 90,000. There is an excellent selection of 1886's led by a deluxe documented Winchester model 1886 sporting rifle. Five Henry rifles will include a consecutively serial numbered pair, an engraved and a John Comstock marked New Haven Arms Company. Also included is an excellent Volcanic Repeating Arms Company lever-action navy pistol ($25,000 – 50,000).
The Winchester sporting arms are incredible, extraordinary Model 70's including two factory engraved and gold inlaid new in box samples, magnificent Model 21's (twenty one in all) two Grand Americans as well as a three barrel set in .410, 20, 28 gauges ($55,000 – 85,000), superb slide action rifles and other Winchester shotgun models such as a rare stainless steel barrel Model 12 ($3,750 – 5,500).
The September auction will feature the finest European military ever offered at auction. Rock Island is proud to offer the stunning military collection of William Ashby. The William Ashby collection is collection that offers not only high condition but rarity including many prototype arms and a vast selection of sniper rifles that is hardly ever seen at auction. The sheer number and quality of military items in this auction is astounding: over 85 sniper rifles in every configuration, 98k military rifles, G-Series plus quality European military handguns. Examples include an experimental Mauser sheet metal semi-automatic rifle ($20,000 – 40,000), an extremely rare Mauser K98 rifle with experimental "Fiberglass" stock ($7,000 – 15,000) and a magnificent rare WWII Nazi G33/40 experimental "Folding Stock" Mountain/Paratrooper carbine with bayonet ($10,000 – 20,000).
Two drillings include a "personal souvenir of World War II" by 1st Lt. Robert J. Hinchcliffe. The M30 Drilling, in its transit case and packed in cosmoline was discovered buried in the garden of Dr. Theodor Morell, Hitler's personal physician. A rare and historic Nazi Diplomatic sword of war criminal Dr. Artur Syess-Inquar will also be offered. NSKK memorabilia will also be sold including a rare WWII Africa Corps BMW R75 motorcycle and sidecar from the Ashby collection and a rare WWII German "Four Barrel" firing belt buckle pistol with gold washed Nazi Eagle ($15,000 – 25,000).
The European pistols in this sale are sensational. Examples include a cased factory relief engraved Walther Model 9 semi-automatic pistol attributed to Adolf Hitler ($25,000 – 50,000), a rare gold-plated factory engraved Walther Model PP wartime commercial pistol with ivory grips (14,000 – 22,500) and several Nazi marked broomhandles. Rare lugers include Carbines, a Krieghoff, and an American Eagle cartridge counter. Rock Island auction is also fortunate to offer an exceptional Borchardt model 1893 semi-automatic pistol with case and accessories. The elegantly designed Model 1893 Borchardt Pistol was the forerunner of the Luger and one of the first commercially marketed semi-automatic pistols. All Borchardt Model 1893 Pistols are scarce; cased examples with accessories are more rare, this particular one is estimated to bring $30,000 – 45,000.
The military selection continues with outstanding U.S. military arms led by a mint Singer Manufacturing Co., model 1911A1 semi-automatic pistol owned by 1st Lt. Charles H. Clark ($37,500 – 55,000). Accompanying the guns is a notarized letter from the consignor explaining that 1st Lt. Clark was a pilot in the U.S. Air Corps during WWII. Stationed at Burtonwood Air Depot in England and on May 11, 1943 he piloted a B17F out of Bovington Field, England to Iceland to recover bodies and papers from the crash of a B24 which crashed on May 3, 1943. In the crash the pilot, co-pilot, 4 crewmen and 8 passengers were killed; the only survivor was the tail gunner, who escaped with only minor injuries. Among the recovered items by Lt. Clark was this Singer pistol which had been in his possession until October 7, 1958 when it was passed on to the consignor who has owned it ever since.
Other examples include a rare Robert McCormick U.S. Navy contract flintlock pistol ($15,000 – 25,000), an outstanding Springfield 1842 musket ($5,000 – 7,500), officer's model trapdoor, Krag rifles, rare serial number 7 Sedgley fist gun ($10,000 – 20,000), an all original Inland T3 M1 carbine, experimental Johnson carbines, hugely rare Remington Marine Corps M40 and M40A1 sniper rifles, a rare "gas-trap" M1 garand rifle ($11,000 – 16,000), many other M1 rifles and carbines with sniper variations and more. Japanese military contains sniper rifles, Baby and Papa Nambu pistols and much more. The selection also features three original and exceptional 1921 Thompson fully automatic machine guns.
There are over 500 sporting arms in this auction spanning the spectrum of extremely high quality to the high conditioned everyday field guns. Some highlights include a magnificent Holland & Holland royal hammerless sidelock double rifle estimated at $25,000 – 37,500, an exhibition quality gold inlaid J. Lieue Timpe combination gun ($20,000 – 40,000) and nine Browning Olympians. This auction also offers a complete rare Ruger 65 gun collection with all the same serial number to be sold as one lot ($40,000 – 50,000).
Fine shotguns contain a matched consecutively serialized pair of J. Purdey & Sons double barrel estimated at $50,000 – 70,000 and a cased engraved gold inlaid Hatfield Uplander woodcock grade V two barrel set double barrel shotgun intended for President George H. W. Bush carrying a pre auction estimate of $10,000 – 20,000. Other manufacturers include Ithaca, Parker Brothers, Lebeau Courally, AYA, Merkel, Mannlicher, Perazzi and more.
Colorful history is found in the 400 plus Colts in this auction. An example includes a Colt single action army revolver carried by Gratton Dalton in the disastrous double bank robbery in Coffeyville, Kansas, on October 5, 1892. The Dalton Gang attempted two bank robberies in their hometown simultaneously but unfortunately for them they were recognized. In the gun battle that followed the robbery Bob, Gratton, their two partners and four townsmen were killed. Emmett Dalton was badly wounded. This revolver was awarded to the doctor "for his service in keeping his brother Emmett alive for hanging which never came to pass". This Colt with its fascinating history is estimated to bring $10,000 – 30,000.
Other Colts will include early percussion revolving rifles and shotguns, percussion pistols featuring an extremely rare special order Colt Model 1851 navy revolver with 12-inch barrel ($30,000 – 60,000). Other impressive lots include a silver plated checkered ivory gripped 1851 ($15,000 – 25,000), a historic 7th Cavalry serial range, Ainsworth inspected, Colt cavalry single action revolver with Kopec letter ($10,000 – 20,000) and a Cole Agee signed gold and silver plated SAA ($10,000 – 15,000).
Without a doubt antiques in this auction overall exude quality. The earliest known firearms are represented well with Japanese Matchlocks, Wheellocks, and Miquelets. Some examples are 18th Century silver mounted gold inlaid pistols with the Sultan of Turkey Crest (moon in a night sky) estimated at $20,000 – 35,000, an ornate pair of matched 18th century miquelets slated at $15,000 – 30,000, a 16th century German wheellock with a pre auction estimate of $16,000 – 25,000, English dog-lock trade musket and more.
The American antiques are equally impressive with examples such as a rare full stock Hawken Plains rifle, Cochran revolving turret rifle, Hall 15 round revolving rifle, prototype J. Rider marked pistol, very rare unique Brettell & Frisbie revolver and many more high quality antique arms.
Rock Island Auction Company is proud to offer an outstanding collection of custom art knives and daggers from numerous award winning knife makers from the Knifemakers' Guild and other renowned knife making associations. These custom edged weapons feature some of the finest handcrafted stainless steel and Damascus blades in the world, which are meticulously fitted with ivory or fancy figured hardwood handles or scales. There are eye- catching artful dagger designs with nicely figured fluted ivory or hardwood handles adorned with twisted silver or gold wire and perfectly balanced knives that only the world's elite knife makers can produce. In all there are 150 plus custom knives from renowned makers including Jim Schmidt, Willie Rigney, Buster Warenski, Ron Lake, Fred Carter, Curt Erickson, Jim Ence and many more.
Other knives will include a magnificent cased Joseph Rodgers & Sons exhibition quality Bowie knife ($3,750 – 6,500) and an extremely rare and unusual special order Randall Roman short sword with sheath – one of this type made per Gary Randall is estimated to bring $20,000 – 40,000.
In addition to the wide assortment of contemporary knives, this collection also includes a choice selection of antique weapons focusing on the Middle East and Asia, with examples of Jambiya and Kinjal daggers, armor piercing Katar and Pesh-Kabz blades and other attractive items. The craftsmanship is top notch, elaborately decorated, including a masterful demonstration of the art of cloisonné enamel inlay and a fine array of gold and silver inlaid items. Also included are a number of fine Damascus blades, showcasing the attractive folded steel patterns, with some further accented with gold inlay. Some of the finest demonstrative examples of these weapons that have entered our auction house are in this grouping, with several worthy of being a centerpiece of an edged weapon collection.
Don't miss this once in a lifetime opportunity to own the rarest of the rare! In its entirety, over 2600 quality lots will be offered September 10, 11 & 12 by Rock Island Auction Company. Call now 800-238-8022 to order your two-volume full-color two-volume catalog or view it online at www.rockislandauction.com.
Auction times:
Auction begins 10 am April 30th, May 1st & 2nd
Full day preview Thursday, April 29th from 10 am – 6 pm
Preview: April 30th, May 1st & 2nd from 7:30am – 10am, and during the auction for items not being sold that day.
Location
Rock Island Auction Company's 23,000 square foot state-of-the-art auction facility is located at,
4507 49th Avenue, Moline IL 61265
Phone 800-238-8022, Fax 309-797-1655
Email [email protected]
www.rockislandauction.com for more location, directions, and hotel information.