Rocky Mountain Wolves Back on Endangered Species List
Federal Judge Rules Against FWS and State Management.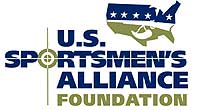 Columbus, OH –-(Ammoland.com)- The Northern Rocky Mountain wolves are again listed as Endangered Species after a recent federal court ruling, thus stopping management plans that included hunting seasons in Idaho and Montana.
On August 5, Judge Donald W. Molloy of the Federal District Court for Montana ruled that the wolves in the Northern Rocky Mountains are to be placed back on the list. The region includes all of Idaho, Montana and Wyoming. Unless the decision is reversed, it will prevent Idaho and Montana from moving forward with their planned hunts as reported earlier by the U.S. Sportsmen's Alliance (USSA).
The U.S. Fish and Wildlife Service (FWS) had previously removed the Northern Rocky Mountain wolves from Endangered Species Act (ESA) protection in Montana and Idaho, due to populations exceeding the recovery goals and federally approved state management plans being in place.
Idaho and Montana were considered to have adequate protections for the wolf population under their plans. However, the FWS did not find Wyoming's management plan acceptable and decided to retain ESA protections for wolves in that state.
It was this "carve out" of Wyoming that opened the door for Judge Molloy's ruling. After the final rule for delisting the Northern Rocky Mountain wolves came into effect, a coalition of animal rights groups sued the FWS, asserting that under the ESA either all wolves in a region are delisted or none can be. Judge Molloy agreed with the position taken by the antis.
State officials in Idaho and Montana have indicated that they will appeal Judge Molloy's decision and will work with Wyoming to modify its management plan in a way that will allow FWS to also delist the wolves in that state as well.
Meanwhile, the USSA and a coalition of groups have joined the Departments of Natural Resources in Minnesota and Wisconsin in filing petitions with the FWS seeking the delisting of the Western Great Lakes wolves. That wolf population resides in Michigan, Minnesota and Wisconsin. There are no "carve outs" similar to the Wyoming situation envisioned for the Great Lakes region.
The groups joining the USSA include: Wisconsin Bear Hunters Association, Dairyland Committee of Safari Club International Chapters of Wisconsin, National Wild Turkey Federation of Wisconsin, Whitetails of Wisconsin and Wisconsin Firearms Owners, Ranges, Clubs and Educators Inc.
About:
The U.S. Sportsmen's Alliance is a national association of sportsmen and sportsmen's organizations that protects the rights of hunters, anglers and trappers in the courts, legislatures, at the ballot, in Congress and through public education programs. Visit www.ussportsmen.org.