Shooter Ryan Leonard Scores Open Rimfire Steel Challenge Win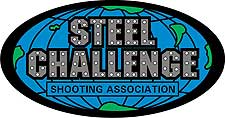 PIRU, Calif. –(Ammoland.com)- When the last shots were fired in the Steel Challenge's Open Rimfire pistol event, it was 17-year-old Ryan Leonard of Oregon City, Oregon, who outgunned the likes of Glock's Dave Sevigny, Blackhawk's Todd Jarrett and Smith &Wesson's B.J. Norris to claim the World Speed Shooting Championship title.
Leonard posted the fastest score on three of the eight stages – 5 To Go, Smoke & Hope and Outer Limits – to finish in a final time of 69.76 seconds to edge out Team Glock's captain Dave Sevigny of Smyrna, Ga. by 1.45 seconds.
Sevigny topped all shooters on the stage Showdown and posted a final time of 71.21 seconds.
Finishing third and 0.41 seconds behind Sevigny was Todd Jarrett of Hopewell, Va. shooting for Blackhawk and StrikeForce Manufacturing. Jarrett took top honors on two stages, Pendulum and Speed Option.
Fourth place went to B.J. Norris of Tyler, Texas, the defending Steel Master champion who posted the fasted time on the stages Roundabout and Accelerator to finish with 72.09 seconds.
Rounding out the top five was the defending Women's Open Rimfire champion, Jessie Abbate of McDonough, Ga.
The Rimfire event is the first leg of the three event contest that decides the Steel Master w3inner. The second is the iron sight centerfire pistol event shot in either the Limited or Production division. And the third is the Open pistol contest, the main event of the World Speed Shooting Championships.
Steel Challenge competition resumes Friday morning at the Steel Challenge ranges in Piru, Calif. when competitors will shoot the Limited, Production and other iron sight pistol events.
For more information on the Steel Challenge and the Steel Challenge Shooting Association, visit www.SteelChallenge.com or follow @SteelChallenge on Twitter.
About the SCSA:
The Steel Challenge Shooting Association (SCSA) is the national governing body of the sport of Speed Shooting and organizer of the Steel Challenge World Speed Shooting Championships. To learn more about the Steel Challenge Shooting Association and the Steel Challenge visit the Web site at www.steelchallenge.com. There you will find diagrams of the stages of fire, complete listing of past results, a list of past champions, world record times and more.