Shooter Walsh Holds Off Olhasso for Area 8 Wheelgun Win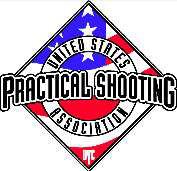 SEDRO-WOOLLEY, Wash. ––(Ammoland.com)- With two other Grand Masters, as well as two Masters, gunning for the title, Cliff Walsh of St. Petersburg, Fla. held off all four shooters, including a late charge by Smith & Wesson's David Olhasso, to claim the Revolver division title at the U.S. Practical Shooting Association's (USPSA) 2010 TechWear USA Area 8 Regional Handgun Championship this past weekend at the Fredericksburg Rod and Gun Club in Fredericksburg, Virginia.
Walsh, who is a Grand Master with a revolver, the highest skill level in the sport, took the lead on the third stage of the match after winning it, then built his lead by winning two more stages. After the seventh stage, and with just three more to go, Walsh had a 32+ point lead over Olhasso.
With time running out, Olhasso, himself a Grand Master, began to run the table winning all three remaining stages to pick up all 305 match points available.
However, Olhasso's late surge was not enough to overtake Walsh who protected his lead by finishing fourth on the eighth stage and second on the ninth and tenth stages.
Walsh ended the match with a final score of 1085.7505, a margin of 11.8638 points over Olhasso.
"Both Cliff and David shot a great match. Cliff never finished below fourth on any stage while David never went below fifth. That kind of consistency will always put you at the top of your division and I congratulate Cliff on winning such a tough battle," said Michael Voigt, president of the U.S. Practical Shooting Association.
Olhasso, a resident of Holland, Pa., won a total of four of the 10 stages and finished with a score of 1073.8867.
Third place in the match went to the remaining Grand Master, Matt Griffin of Louisville, Ky. Griffin took top honors on one stage and finished the match more than 106 points out of first with a score of 979.6577.
Fourth and fifth places went to the two Master class shooters Josh Lentz of Walnutport, Pa., and Robert Perdue of Falling-Water, W.Va. Team Smith & Wesson's Lentz won the first stage of the match and finished with a final score of 958.2406 while Perdue finished fifth with 867.2779.
The TechWear USA Area 8 Championship drew 278 top competition shooters. It is one of the eight USPSA shooting regions in the country and is made up of Delaware, Maryland, New Jersey, Pennsylvania and Virginia.
The run-and-gun sport of practical shooting was formally established in 1976 but traces its roots back to the 1950's and the quick draw "leather slap" competitions that grew out of America's love affair with the TV westerns of that era.
Today the sport represents the upper echelon of the shooting sports with many of its top shooters actively training law enforcement and military units on shooting techniques and equipment developed in competition.
The next major pistol competition on the USPSA calendar is the 2010 USPSA Handgun National Championships scheduled for October 8 through 16 in Las Vegas, Nev. For more information, visit www.USPSA.org or follow @USPSA_Shooting on Twitter.
About:
USPSA is a non-profit membership association. Most of the more than 15,000 individual members belong to and regularly compete at one of the nearly 400 affiliated clubs and sections (groups of clubs banded together for mutual benefit) located across the United States. USPSA is affiliated with the International Practical Shooting Confederation (I.P.S.C.), which is comprised of approximately 67 nations. USPSA is the American region of IPSC. Visit: www.uspsa.org