Sinclair Continues Sponsorship & Exhibition Tradition at Camp Perry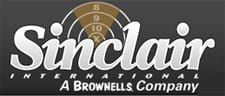 Fort Wayne, IN – -(AmmoLand.com)- Now in their 12th year of displaying and demonstrating Sinclair's comprehensive line of reloading tools during the National Matches at Camp Perry, the company has once again earned the Silver Sponsor status with their $5000 donation to the event.
"Camp Perry competitors are great shooters and great customers of Sinclair International," said company President Bill Gravatt, "we learn a lot from them every year and being there helps us stay on top of all the latest developments."
"The NRA staff at the National Matches, the volunteers and all the shooters are great people to work with, being here helps keep us all excited about the shooting sports and the whole firearms industry," said Gravatt.
Sinclair representatives are at Camp Perry until August 14th for the National Championships in Pistol, Smallbore Rifle, and High Power Rifle. Look for them at building 1023C. Find out about many new, exciting additions to the Sinclair line, see them in use, get answers to your reloading questions from the Sinclair experts, and visit with their guest vendors. The Sinclair staff will also be selling products that apply to the disciplines shot at Camp Perry.
About:
Sinclair International is the world's premier supplier of high-quality reloading tools, components and accessories plus unique benchrest shooting supplies. Stocking more than 10,000 items, the company supplies reloaders and precision shooters worldwide. To order, or for more information, call 800-717-8211 or visit sinclairintl.com and mention AmmoLand.