Smith & Wesson Names Mike Brown as VP Sporting Goods Sales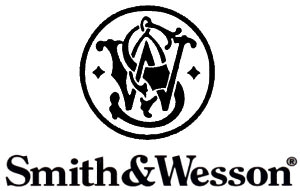 SPRINGFIELD, Mass.--(Ammoland.com)- Smith & Wesson Corp., the legendary 158-year old firearms maker, announced that it has named Michael J. Brown to the newly created position of Vice President of Sporting Goods Sales in the Firearms Division. Brown will report to Leland Nichols, Senior Vice President of Sales, Firearms Division.
Brown, 47, joins Smith & Wesson with over 25 years of business experience, including 12 years of experience in leadership roles within the hunting and shooting sports industry. Brown most recently served as President and CEO of Camfour, Inc., a leading shooting sports distributor that provides independent retailers with a broad range of sporting goods products. In his role at Smith & Wesson, Brown will be based in Springfield, Massachusetts and will be responsible for the company's sporting goods sales functions and initiatives.
Brown began his career in 1985 at KPMG after graduating from the American International College in Springfield, MA. He then joined Peter Pan Bus Lines in 1994 as corporate controller. In 1998, Brown became the President and CEO of Camfour in Westfield, MA, where he played an instrumental part in leading the company's growth efforts and developing Camfour into its present role as a sizeable firearms industry distributor.
Nichols said, "Having worked with Mike as an industry colleague for many years, we are pleased to have his extensive knowledge and expertise as part of our sales management team. In leading our sporting goods sales initiatives, he will have responsibility for managing our extensive distribution network, driving our sporting goods sales programs, enhancing partnerships with our customers, and furthering our sales and share growth initiatives for the Smith & Wesson, Walther, and Thompson/Center Arms brands."
Brown holds a B.S. in Accounting from American International College in Springfield, Massachusetts. He has served as a former Director of the National Shooting Sports Foundation, Chairman of the National Association of Sporting Goods Wholesalers, and as a Director for the TALO Group.
About Smith & Wesson
Smith & Wesson Holding Corporation (NASDAQ: SWHC) is a U.S.-based, global provider of products and services for safety, security, protection and sport. The company designs and constructs facility perimeter security solutions for military and commercial applications, and delivers a broad portfolio of firearms and related training to the military, law enforcement, and sports markets. SWHC companies include Smith & Wesson Corp., the globally recognized manufacturer of quality firearms; Universal Safety Response, a full-service perimeter security integrator, barrier manufacturer and installer; and Thompson/Center Arms Company, Inc., a premier designer and manufacturer of premium hunting firearms. SWHC facilities are located in Massachusetts, Maine, New Hampshire, and Tennessee. For more information on Smith & Wesson and its companies, call (800) 331-0852 or log on to www.smith-wesson.com; www.usrgrab.com; or www.tcarms.com .