Snake Response Team Fights Fears With Facts, Understanding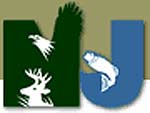 Trenton, NJ –-(Ammoland.com)- The NJ DEP's Snake Response Team, coordinated by the Division of Fish and Wildlife's Endangered and Nongame Species Program, helps people when venomous snakes get a little too close for comfort.
It also works to dispel fears about the reptiles, using facts, tact and understanding.
This highly trained team works to protect snakes and the people who encounter them.
There are two venomous snakes in the state, the timber rattlesnake and the copperhead.
Under the state's Endangered and Nongame Species Conservation Act, it is illegal to kill, harm, harass or collect them or any native, non-game wildlife.
In relocating a venomous snake, the Response Team will look for suitable habitat in the same general area that won't harm the snake or create a conflict with another property owner.
To learn more about the team and the snakes it works with, see http://www.state.nj.us/dep/daw/snakes/ on the DEP web site.