Soltis Signature Custom NPSC Rifle Up For Raffel
Soltis honors 50th Anniversary of NRA Law Enforcement with donation.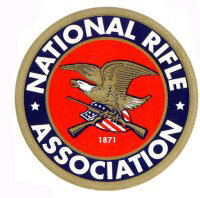 Charlotte, NC –-(Ammoland.com)- NRA's Law Enforcement Division has announced the donation of a Signature Custom Soltis Rifle.
Valued at more than $7,000, the Model T (Tactical), .308 Winchester rifle will be raffled off during the National Police Shooting Championships' (NPSC) Awards Banquet on Wednesday, September 22, in Albuquerque, New Mexico.
"Mr. Soltis generously offered to make a donation in honor of the Division's 50th Anniversary," said Glen Hoyer, NRA's Director of Law Enforcement.

"When the rifle arrived, we were extremely impressed with such a beautiful piece of craftsmanship."
Soltis produces custom hunting and tactical bolt-action rifles built by hand. This particular model features Remington 700 action, a McMillan Fiberglass stock, along with a Stainless Krieger barrel and a Leupold Scope. The rifle has been completely Parkerized and finished with DuraCoat paint in a Soltis Rifles custom tiger stripe pattern.
The Soltis rifle, along with additional firearms and accessories, will be raffled off at the NPSC Awards Banquet. You need not have to be present to win.
First held in 1962, NPSC is directed by NRA's Law Enforcement Division, and supported in part by the Davidson's Law Enforcement Endowment and the Law Enforcement Training Endowment of the NRA Foundation, including generous donations from more than 100 firearm and equipment manufacturers and businesses.
To learn more about Soltis and the NPSC rifle, go to their website at www.soltisrifles.com/npsc.html. For more information about NRA's National Police Shooting Championships or to register for the match, visit www.nrahq.org/law/competitions/npsc/npsc.asp, call (703) 267-1632, or send e-mail to [email protected]
About:
Established in 1871, the National Rifle Association is America's oldest civil rights and sportsmen's group. Four million members strong, NRA continues its mission to uphold Second Amendment rights and to advocate enforcement of existing laws against violent offenders to reduce crime. The Association remains the nation's leader in firearm education and training for law-abiding gun owners, law enforcement and the military. Visit: www.nra.org