Team GLOCK Continues Dominant Ways at the Colorado State Steel Challenge Championship
Dave Sevigny Wins Both Professional Divisions; Randi Rogers Finishes as High Overall Lady.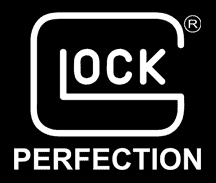 SMYRNA, Ga. –-(AmmoLand.com)- Team GLOCK continued to shoot their way to the top as both Dave Sevigny and Randi Rogers earned top finishes at the Colorado State Steel Challenge Championship, held July 30-31 in Eaton, Colo.
The duo even took the time to spend time with the Junior Shooters on hand.
Team captain Sevigny won both the "Iron Sight" Limited division with a score of 93.49 seconds and the Open "Race Gun" division scoring 82.71 seconds. Team GLOCK member, and former Colorado resident, Rogers finished as High Overall Lady. Rogers earned two 3rd place finishes and a personal best score of 118.11 in Limited and 111.71 in Open division. Sevigny and Rogers each used GLOCK 34 and S&J Custom GLOCK 17 9×19 pistols in the competition.
It was the third year the Weld County range hosted the Steel Challenge – an eight-stage pistol shooting competition, in which the course of fire requires a minimum of 195 rounds and each competitor must hit five steel targets ranging from 7 to 35 yards in distance with multiple strings of fire on each stage. The top scores shot by each competitor are kept while the slowest time is excluded from each stage.
"Our season schedule allowed us to dedicate training in steel shooting sports exclusively during the past month," said Sevigny. "With the results we have posted this year, we expect to contend once again at the Steel Challenge World Championship later this month."

An equally optimistic Rogers added, "Participating in the Colorado Steel Challenge was a great way to prepare for the upcoming World Championships. I am looking forward to the competition in California."
Team GLOCK will next compete at the Steel Challenge World Speed Shooting Championship, held Aug. 19 -21 in Piru, Calif. Along with sponsoring a division at the Steel Challenge World Championship, GLOCK will sponsor a side event featuring GLOCK 17 RTF2, 9×19 pistols. Spectators and competitors will both have an opportunity to win one of the pistols – one awarded based by performance shooting and another in a random drawing.